Engineered hardwood has become a reliable thing nowadays when it comes to flooring.
And slowly it is becoming a must. But before you buy a particular type of engineered hardwood, it's better to get to know about any of them at first and that's why we are here with the Jasper Engineered Hardwood review.
Let's just directly dive into it without further ado.
The Product-Side Story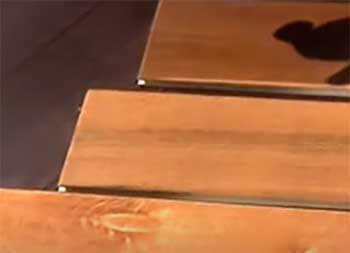 Pardon my (a little bit) funny way of choosing a heading. In this part, we will see a brief overview of the Jasper Engineered Hardwood.
However, before starting to talk about the product, let us tell you that this engineered hardwood is from a brand named BuildDirect.
They are in the market since 1999 and to this date, they have attained a position for themselves.
Now let's get straight to the different factors of this product.
The Build Quality and Outlook
You can expect a good strength and robust build from this hardwood. It's like a complete package of durability and strength as they both come hand in hand.
Also, this hardwood is designed in a particular way so that it can bear maximum wear and scratch. Simply, it's resistant to almost all the wearing factors.
Let us now come to the look of it. Its color is brown and it has a dark shade on it. Also, the surface of the hardwood is glossy and has a hand-scraped texture. So, you can surely expect a good wooden look from this hardwood.
Furthermore, the flooring type of this hardwood is prefinished and it is coated with urethane. That means you're getting something good from that part as well if it matches your requirements.
This Jasper engineered hardwood has an average length of 29.50 inches and the width is 5 inches along with 0.38 inches of thickness.
Yeah! In this section, the info is pretty basic and straightforward.
This is where things get a bit interesting. Because this hardwood has a plywood core on it and it's pretty sturdy.
This solid plywood core on it makes it 2x more resistant to dents and similar issues than the usual wood floors you will find in the market.
Also, the Jasper hardwood is compatible with radiant heat. That's pretty cool, isn't it?
So, it can be said that it has a place when it comes to talking about endurance.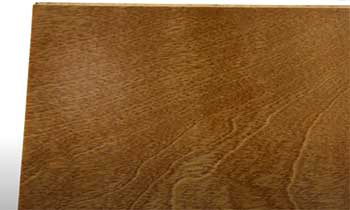 Now we will be talking about the material from which this hardwood is made.
Particularly, the hardwood we are talking about in this article is the one that is made from birch type of wood.
You may know that there are quite a lot of species of trees that are used for making flooring hardwoods.
And birch is one of those well-known sorts of a tree that is used in this field of work.
Let's talk about the birch-made hardwoods in general so that you can get a generalized idea about the Jasper engineered hardwood.
Pros of Jasper Engineered Hardwood
Usually, when it comes to color, they are light in nature. But the final product or hardwood that you will buy will be well-painted. So, if that goes with your requirement, there is no room for headaches.
On the other hand, they are very durable and strong. That means, yes, there is a chance you're getting an amazing product to rely on when it comes to durability and strength.
We have also talked about it in the "The Endurance" section (in a light manner).
Another good part of birch-made hardwood is that they are resistant to taints or stains. There is another advantage and that is it's pretty easy to polish. So, there will be less hassle in cleaning it.
So, it can be said that as this Jasper Engineered Hardwood is made of birch tree wood, you can consider this a solid worthy investment.
Cons
Despite having so many good things, there are a few disadvantages of a birch-made hardwood. As the making process of hardwood is a bit lengthy and toilsome, the price that you have to pay is pretty expensive.
This can be a significant obstacle for many people in their way of buying hardwood, especially the birch-made ones.
Also, the ones that are made of birch wood have a higher tendency to be attacked by furniture insects that damage the furniture. So, don't forget to keep these things in mind before making any purchase decision.
Frequently Asked Questions (FAQs)
Now that we have got an overview of the Jasper engineered hardwood, let's go through some of the most frequently asked questions related to it.
Within how many days we can put furniture on it?
After installing the hardwood, you should put furniture on it after 1-2 days. It's better to go with 2 days to be on the safer side.
Do we have to seal engineered hardwoods?
Usually, the majority of engineered hardwoods are prefinished and they do not require sealing. But for better safety of it, you can seal it.
Is it high maintenance?
Technically yes it is. Because if you want the overall quality of it to sustain, you will have to put that effort.
Is it okay to steam clean engineered hardwood floors?
No, it's not. Because steam clean or wash will direct way too much moisture into its layers which will lead it to separate from one another.
Is it okay to vacuum engineered hardwood floors?
Yes, it is. In fact, it is one of the easiest ways of keeping the floors clean.
Wrap Up!
So, that's it. That was the Jasper Engineered Hardwood review from our side. We tried our best to share an overview of the product and get you to be a bit better understanding of it.
We hope that it will help you in your overall buying decision. Think of what you need the most in hardwood and choose your pick.
We genuinely hope that this research-based write-up of ours will be on your side aka will be of your benefit. Best of luck.