Window replacements can be a huge responsibility at hand. Especially when you have so many choices in front of you, it gets difficult to find out the perfect one.
Now, if you are bothered about choosing between Hayfield and Pella windows, I can help you with that.
Here, I have this comparison article based on the two window options. Both windows come with excellent quality, so choosing one or the other requires you to gather proper information.
So, let's go ahead and check out the comparison to see which one suits your home the best.
A Quick Comparison Table
| | | |
| --- | --- | --- |
| Specifications | Hayfield Windows | Pella Windows |
| Material | Vinyl | Fiberglass |
| Quality | Good | Excellent |
| Variation | Limited | Plenty of choices  |
| Durability | Decent | Very much durable |
| Cost | Reasonable | Expensive |
Key Differences Between Hayfield And Pella Windows
The Material Used For Windows
Choosing a window most of the time comes down to the material they offer.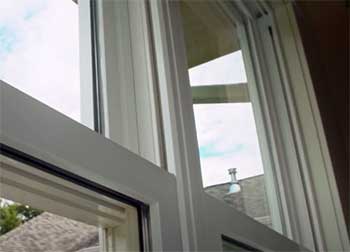 A good thing about the two options is that both windows come with various materials.
Hayfield is focused more on making vinyl windows.
The great thing about vinyl windows is that they are easy to install and clean. The downside is that the looks aren't that impressive.
On the other hand, Pella windows focus more on fiberglass. Fiberglass windows are much better in terms of looks.
They might be a bit critical regarding the maintenance factor, so you must keep that in mind.
I have to say that, in terms of quality, none of them fall behind that much. Both windows are pretty much the same in quality, so you will have difficulty choosing one based on the quality.
Although, there is a slight difference you get to experience in the quality. Hayfield windows are standard-quality windows that are suitable for almost any household.
But if you think of premium vibes, Pella windows will serve that purpose better. They have a premium quality in their window choices.
Sometimes you might want to explore the variation in designs for different windows.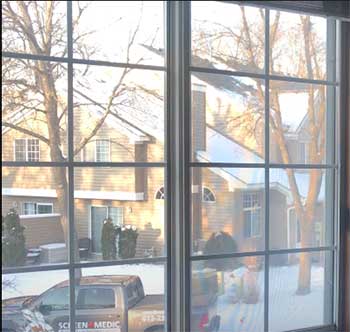 Now, the two options we are dealing with here have some variety in their window choices.
With Hayfield windows, the options or designs you see are pretty limited. They don't have too many options available for you.
Whereas with Pella windows, the choices are just endless, it seems. You get to see so many different designs and innovative styles.
So, if you are someone who is looking to elevate the look of your home to the next level, then Pella windows are the way to go.
But if you are going for a more standard setup, you can still check out Hayfield windows.
Well, isn't it obvious that you have to think of the durability of windows?
I mean, durability is a pretty big deal for windows. Luckily, with both the choices here, you don't have to worry too much about that. Both of them are quite durable and built well.
But if I had to keep one ahead, I would keep the Pella windows. They are heavy-duty built that provide excellent value for a longer time.
Hayfield may not be as good as the Pella, but still, they are pretty decent in terms of durability.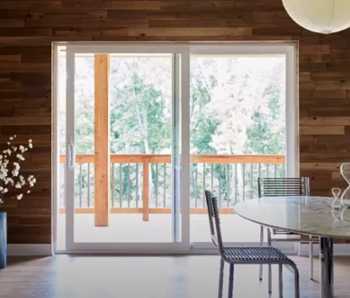 This factor will help you the most while deciding on one of the windows because you can see a clear difference in the pricing of the two windows.
Hayfield windows have much more reasonable pricing compared to Pella windows.
Pella windows tend to be more expensive because of the material and quality.
Since they use fiberglass and provide premium quality, they are much more expensive.
So, considering a budget, you must go with Hayfield windows. You can save up some money if you go with that.
Which One Is Better For Your Home?
If I had to shorten it for you, then there are only two things you have to think about when choosing one of these options. One is the aesthetic factor, and the other is the budget.
For the aesthetic aspect, I have to go with Pella windows. They are much more exciting and appealing with the designs.
But if you are thinking about the budget and money is something you think about, then I have to say you choose Hayfield windows. Overall, I would say both are quite good.
Frequently Asked Question (FAQ)
Are Hayfield windows good quality?
Yes, Hayfield windows are pretty good in terms of quality. They might not be the best or the most premium-end choices, but they are quite good.
Which windows are best for home?
If you are thinking about the window types, then I would say casement windows are the best types of windows that you can find out there. They are a lot better than double-hung windows.
Are Thermo Tech windows Good?
Well, when you consider the price of the windows and the value you get out of them, I have to say Thermo Tech windows are quite good.
What are the most high-end windows?
Some of the high-end windows you get to see are Andersen windows, Pella, Jeld Wen, Marvin, and Milgard windows. They are quite popular for their premium end choices.
Conclusion
Wrapping up the hayfield windows vs. Pella comparison, I can say both are pretty good and very competitive. It all comes down to your preference for a specific factor.
If money is your concern, then Hayfield is your choice. But if you need premium quality along with better looks, then Pella is the way to go.