If you are going to build or renovate the interiors of your house, fire-rated drywalls must be included in your top priorities. Fire-rated drywall, which is usually thicker than the normal or standard ones, is used to protect the house from fire incidents.
Although it cannot stop the fire, it slows down the process so that people inside can have much time to escape the place.
Although the fire-rated drywall is a great option for your interior walls, there are many other options available to look at. Let's see what the alternatives available in the market are.
Fire-Rated Drywall Substitutes for Your Walls
There are many substitutes you can look into when you are choosing drywalls for your interior walls. So, don't keep your options limited to only 2-3 alternatives, and do your research on every possible alternative available.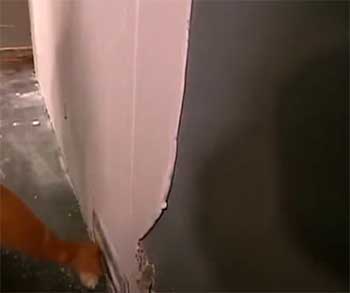 Let's start with Veneer plaster as it is close enough to drywalls, but it is more convenient and easier to use.
The Veneer plasters would provide you with a better surface than the drywalls.
It is also smoother and harder than the drywalls. If you are renovating your house, then it can be considered a good option as you can apply it over the walls without ripping off the paint.
Although it is a very good alternative to drywall, it is very time-consuming and most likely would take a whole day or more to complete the plaster.
Veneer Plaster also requires a skillful person to paste it as it is difficult to paste it perfectly and if not pasted perfectly, you would face problems maintaining it later. It is also more costly than the drywalls.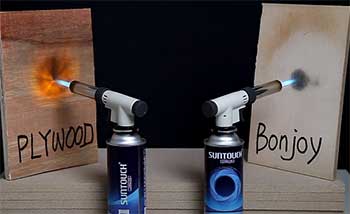 This one is a less expensive alternative to drywalls. Plywood is also very easy to use and durable which would last for a long period of time.
Installing the plywood is very easy and it is the most inexpensive alternative available for drywall.
Plywood is very much moisture resistant and its grains would warm up the space it is set on.
The only and biggest drawback of plywood is that it won't be fire resistant. Or it won't be as fire resistant as the drywalls.
Only because of this one drawback you might have to rethink using plywood as an alternative to the drywalls.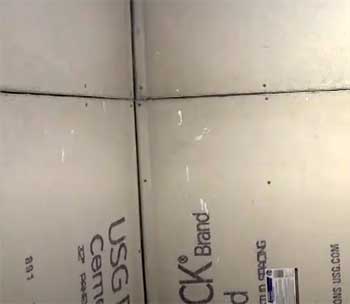 Cement boards are usually made of cement and fiber cellulose. It is moisture-resistant so it can work well to protect your interiors from mold, corrosion, etc.
But as it is factory made, it is usually not that easy to install and requires 2-3 persons to install it.
Although it seems like a bad alternative to the drywall, it can be installed on one side of the room and no more to see its best results.
Nowadays, exposed concrete blocks have gained much exposure for their minimalistic and simple raw look. That is why people leave the unfinished texture of the concrete blocks and use it for aesthetic looks in their houses.
But you can paint over it anytime you want. It is also moisture-resistant and helps fight mold.
So, you can just leave the concrete exposed and have its natural wall view which also works great instead of the drywalls. This is also convenient as you won't have any extra hassle of pasting the drywalls.
This alternative is kind of similar to the veneer plasters but comes with chunks of wood in it. This alternative works best on curvy or uneven surfaces like the corners of the room. You can also customize your designs using this alternative which cannot be done in any other method.
If you don't want plaster, you can also use lath with wood-chip clay. This alternative can be way better than the normal lath and plaster alternative.
Another benefit of using this alternative is that it is very good for noise reduction due to the use of wood-chip clay. The cost can fluctuate a bit but it would be worth it.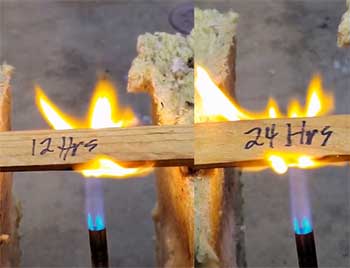 The use of wood planks has been going on for a long period of time now and it has proved its ability to work great on walls.
It would also add a rustic touch to your walls so if you are a fan of vintage looks than it would be a thousand points more than any other alternatives available.
Apart from the magnificent look, it is very easy to install and very easy to maintain.
Once you are done pasting or hanging it to the walls, it won't need everyday maintenance and you can also seal them with a light lacquer finish.
Brick and masonry are also one of the best options to use as an alternative to drywalls. Although it costs more than the drywalls which might not seem worth using it, it has a very good record of sustainability.
It would sustain for a lifetime, and you won't even need to maintain it or clean it regularly.
Apart from its functions, it increases the value of your property and also the character of your room. Although it costs a bit much than the drywalls, it is worth using as an alternative to the drywalls.
Is Fire-Rated Drywall Worth It?
Fire-rated drywalls are definitely better than normal drywalls. It might cost more than the standard ones by 75-80 cents per sheet but its fire code is greater than the normal one.
Fire code means how much or how long can the walls hold the fire to break out and harm those who are inside. While standard ones have a fire code of 30 minutes, the fire-rated ones have a 1-hour code.
Also, the fire-rated ones are coated denser core made with fiberglass which keeps the wall from shattering and crumbling. So, fire-rated drywalls are worth it.
Frequently Asked Questions (FAQs)
What can be used instead of drywall?
There are many alternatives available for use instead of drywalls. Veneer plasters can be used. Wood planks, concrete exposed walls, cement boards, etc can be used instead of drywall.
Is there fireproof drywall?
The drywall can be fire-resistant but not completely fireproofed. The drywalls work great in preventing the fire to spread around for about an hour, giving people stuck inside to escape. But it can't make the fire stop. It only buys time for people to escape.
What can I use instead of drywall in a garage?
Fire-resistant drywalls can work best for garages. Basically, drywalls with thick texture are more likely to work best in the garage as it becomes fire-resistance. The garages usually have tools and equipment which trigger a fire. That is why these types of drywalls are suitable for garages.
What can you use instead of drywall in a basement?
Basements can become soggy very easily and have molds as it is located at the bottom of any house and very close to the grounds. So, drywalls made of anything which is moisture-resistant are a good option to use in the basement.
Final Words
Drywalls are always used when building or renovating your house, more specifically its walls. It is kind of a go-to option. However, there are several alternatives to it. Each of them has advantages and disadvantages.
So, before using one, do your research and look into more options as alternatives that might be more convenient to use for your specific use case.