While Milgard windows and Coeur d'Alene windows are two of the most well-known windows brands, the difference comes down to their material, product variation, and warranty policy.
Home windows are a big part of any home's design and outlook. These days, some excellent brands manufacture the finest windows by developing new designs, innovations, and high-performance windows.
Today, we will compare two such brands, Coeur d'Alene windows, and Milgard windows, and figure out which will be the better choice for you. Let's begin.
A Quick Comparison Table
| | | |
| --- | --- | --- |
| Specifications | Milgard windows | Coeur d'Alene windows |
| Types of products | Slider Windows, Single Hung Windows, Fixed Windows, Casement Windows, Awning Windows, Patio Doors | Horizontal Slider Windows, Single Hung Windows, Double Hung Windows, Casement Windows, Awning Windows, Picture Windows, Specialty Windows |
| Material | Fiberglass, aluminum, and vinyl | Vinyl and aluminum |
| Variations | More variation | Less variation |
| Quality and performance | Excellent | Good |
| Installation | Local installation | Guide installation from the brand |
| Warranty | Lifetime limited and full lifetime warranty | Lifetime and 10 years limited warranty depending on parts |
| Cost | More expensive | Less expensive |
Key Differences Between Milgard And Coeur d'Alene Windows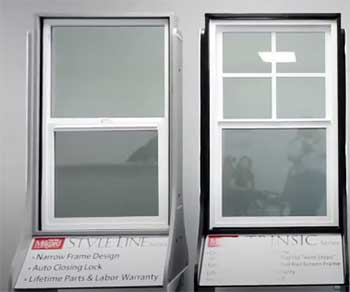 For new homeowners, different ranges of products can help determine which window type will be best suited for a new home.
Every house is different, and these houses will be better suited to different types.
For example, Coeur d'Alene windows offer owners more widow types to explore and select for their homes.
However, Milgard also offers patio doors despite having fewer window options.
Windows are often subject to heavy wind, rain, hot weather, and subzero temperatures. In all those instances, durability is crucial for the windows to withstand these harsh weather conditions.
Moreover, the energy efficiency depends on the material too.
In the material depart, Milgard offers aluminum, fiberglass, and vinyl while Coeur d'Alene only offers the latter two. So if you want aluminum for your windows and have better durability, you'll be out of luck with Coeur d'Alene.
Variation is another standard aspect homeowners often consider to match their home styles. But, as mentioned earlier, each house is different, and so is its style.
So, with variations in shape, size, design, color, glass, and hardware options, homeowners can easily make the design of their dream a reality. In that regard, Milgard offers more variation in product lineups and customization options compared to Coeur d'Alene.
The quality and the performance matter the most. A durable, well-ventilated, and well-lit window can completely change the outlook of your interior and exterior.
While both brands are extremely popular and have fantastic reviews from their user base, Milgard seems to offer a slightly better performance and quality for the money.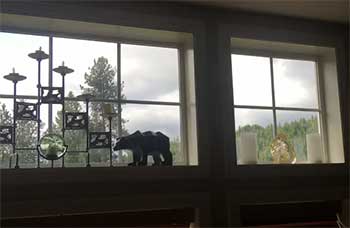 Proper installation is one of the essential factors if you want to take the full benefit of your windows.
Faulty installation can damage the windows, resulting in poor performance, and a common reason behind warranty rejection.
Unfortunately, none of the brands here offers their dedicated installation service, and you have to search for local certified installers.
However, Coeur d'Alene windows offer guidance and training from a certified installer for companies, which is a big plus.
Warranty is a factor to look out for since it plays a crucial role in ensuring product quality. Windows are not a small investment, and a good warranty policy will ensure you get repairs and replacements if any damage or fault occurs.
In that regard, Milgard offers a better Lifetime limited and full lifetime warranty on every product and part. On the other hand, you'll get a lifetime and limited 10 years warranty depending on the parts from Coeur d'Alene.
Coeur d'Alene windows and Milgard windows offer windows at several price points to attract buyers. While the lower end is somewhat the same for both brands, the premium options cost higher from Milgard windows.
Moreover, the aluminum windows from Milgard are costlier too. In that regard, Coeur d'Alene windows seem to offer better value.
Which Window Brand Is Better For You?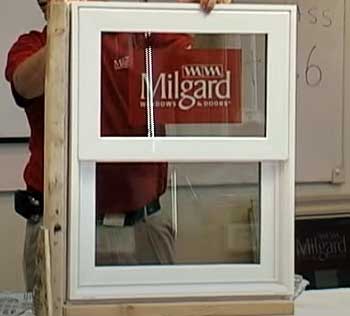 At the end of the comparison, it's clear that no brand has the clear upper hand here.
Coeur d'Alene windows and Milgard windows have their weaknesses and strengths, which will attract a different user base.
If you are after better quality, variety, and warranty Milgard winnows is better suited.
On the other hand, if you are looking for affordability and more widows options to explore, you should go for Coeur d'Alene windows.
Frequently Asked Questions (FAQ)
Which window company is the best?
Homeowners are giving more thought to windows than ever, and several brands are contenders for the best window company. However, there are several factors to consider, like quality, performance, versatility, and affordability, to pick over best window company. If we consider these factors, Milgard windows are undoubtedly one of the best in today's market.
Is Milgard a good window brand?
Milgard possesses some great qualities that make it one of the top brands in the windows industry. So if you are in the market for vinyl window options, you can say Milgard is the undisputed king. This brand won several awards from builder's magazine for its vinyl windows and is a good choice for an attractive window solution.
What type of window is most durable?
While durability is a significant concern for windows, most people ask which the most robust material is. Well, Fiberglass windows are the most durable window out there. It can withstand extreme weather conditions and is resistant to warping.
Where does Milgard make their windows?
With the growing popularity of Milgard, this brand has expanded its manufacturing locations across different cities in the USA. Currently, the manufacturing plants of Milgard are in Portland, Oregon; Prescott, Arizona, Sacramento, Simi Valley and Temecula, California.
Final Words
That's a warp for today. I hope my comparison of Coeur d'Alene and Milgard windows will help you decide which brand will be more suitable for your home. Windows can instantly change the style of a home.
Moreover, today's windows also play a role in energy efficiency too.
So, before you purchase, comparing the brands and getting a better picture is more important than ever. While both brands are pretty famous, you can choose anyone knowing it'll be best suited for your home.