Choosing the best fiber cement siding for your new house could be problematic when deciding between Cemplank and Hardie Siding. Cemplank is cheaper than the Hardie brand, and both have similar specifications.
But Hames Hardie Hardieplank is a holding company of Cemplank siding and provides the 7th generation siding products. Moreover, Cemplank offers 3rd generation products and fewer warranties than Cemplank fiber cement siding.
The Smart Comparison Table
| | | |
| --- | --- | --- |
| Factors To Consider | Cemplank Sidings | Hardie Sidings |
| About Specific Siding | Hardie Siding owns Cemplank Siding, and most features are the same as Hardie | A parent brand that provides high-quality fiber cement siding for your house and all types of roofs |
| Color Variations | Less | More |
| Product Type | Primed fiber cement | Offering multiple siding options |
| Maintenance required | Low | Low |
| Non-Combustible Ensured? | Yes | Yes |
| Generation Vise Difference | 3rd generation Fiber cement | 7th generation fiber cement |
| Warranty Differences | Shorter | Longer |
| Price Differences | Cheaper | Expensive and available with variating offers |
| Durability | It might be lower as compared to other series of Hardie | Offering multiple series siding that gives unique durability |
| Highly Considered By People | Not this one | Yes, this one |
Considerable Differences Between Cemplank And Hardie Sidings
Since Cemplank belongs to Hardie, most features between both sidings will be the same. However, there are still things to consider while choosing any siding option. These are explained as follows.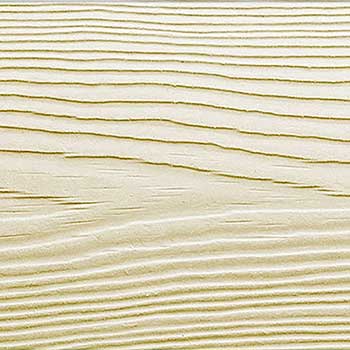 The best siding selection is always essential when you start building a house.
You cannot go with a product that doesn't stand well for an extended period and provide value. Talking about quality, Cemplank and Hardie are the two names of one thing.
Where James Hardie Hardieplank is a significant company selling some high-quality sidings in America, Cemplank is one of its offered series.
Hardie owns Cemplank, and both have the same purpose: offering the best siding for your homes.
Whether it is a new or old house, you can also bring your desires to choose the premium quality sidings at these places.
However, Cemplank may not be at that upper level of quality and variation as it's just one series. But Hardie will give you multiple options to choose from.
A significant difference between the Hardie sidings and Cemplank is that the former comes with multiple color options.
While the Cemplank comes with fewer color options, it's a fact that Hardie is a whole brand. So you will find additional colors to choose from for your house siding.
At the same time, the Cemplank will be offering you two- or three-color variations of siding.
When we are talking about Cemplank siding, it offers premium fiber cement siding options to most house owners.
That's the only product variation you can have when your selection is Cemplank. But it is not the case with the Hardie Siding, as they are ready to give you something more.
Some famous options from Hardie include Shingle Siding, Magnolia Homes Siding, Hardie Panel, Hardie Trim Sidings, etc.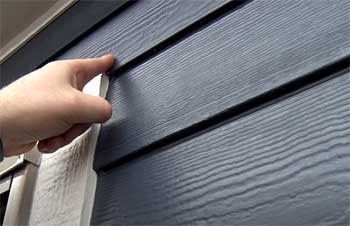 The best thing about both brands' siding is that these need low maintenance over the long run. This feature determines that you will not have to spend money repeatedly.
Having fine-quality made siding installed on your house means you have nailed all the goals and created something perfect.
These brands make these sidings with some of the best quality materials and ensure that everything should go as planned.
Both sidings provide excellent Non-Combustible utility that automatically hails damage resistance without going for more complaints.
Besides, having this feature will also help you decline or reduce the home insurance premiums.
Always contact your agent before you apply any of these sidings in your house and ensure what helps you get more standability and better protection against wear and tear.
Generation Vise Difference
Even though Hardie owns Cemplank, they didn't make any changes in the original manufacturing of the products of this brand.
Still, Cemplank sells third-generation siding products much older than Hardie siding.
The reason is Hardie is selling up to 7th generation upgraded siding. This siding is attracting more attention from many buyers out there.
They have a comprehensive catalog of sidings for varying customer needs.
People who have bought and used both siding options will likely confirm that both have different warranty options.
With Cemplank, you get up to 25 years of warranty which is not a bad thing to consider.
However, with Hardie's other siding options, this warranty goes for an almost 30-year non-prorated warranty. And it is for all types of siding products. In contrast, you will get up to 15 years of warranty with the trim products from Hardie.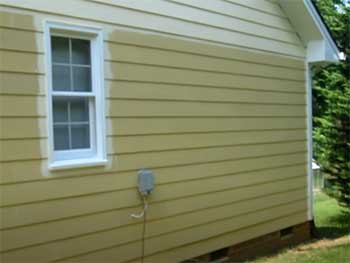 Choosing a siding option based on its price is worth it when you know the actual budget for both siding brands.
Considering Cemplank will offer you a way cheaper siding product than Hardie sidings.
Hardie owns a line of series for different operations with special prices.
So, choosing anything from Hardie except Cemplank could be more expensive.
Testing both on durability, there are not many complaints about either brand or product. You'd have to be sure what type of siding you are buying.
If you go with the Cemplank, you may compromise a little on the durability.
But with Hardie siding, there will be no problems related to durability because it will come extended and muscular.
Highly Considered By People
One can take real-life observation to choose between these two sidings. People appreciate James Hardie Siding more, even if they provide expensive products.
The possible reason is this additional price will not lack the quality which may not be promised with the Centex siding.
Which Siding Brand Is Better?
For all reasons, James Hardie's siding options are way better than Cemplank's. Though Cemplank is owned and held by the Hardie, the other series of Hardie are worth considering.
You might have to pay a little more while buying sidings from Hardie, but that price would be worth it.
Hence, I would vote for the Hardie sidings for your next house-building project.
Frequently Asked Questions (FAQ)
Is Cemplank Made By Hardie?
Cemplank has been owned and made by Hardie since 2002. However, they have claimed to keep the brand's product feature the same as they used to be.
What Is Cemplank?
It's an old siding brand providing better quality options and more durability than vinyl siding and hardboard sidings. Currently, this brand is owned by Hardie siding.
What Is Better Than Hardiplank?
There is nothing much better than Hardiplank siding in the market. When discussing Hardie, you talk about one of the best American Siding brands.
What Is Cheaper Than Hardie?
Cemplank siding is still cheaper than Hardie if you go for this one. The price difference would vary from 2k bucks, and you will get something cheaper.
Final Verdict
Even if you compare Cemplank and Hardie Siding, you would still select the Hardie siding because where the former option is a river, the latter option is a sea. Your desired expectations of having premium quality siding meet best at Hardie siding.
However, suppose you think your budget is tight and you still want something excellent as an alternative to the Vinyl siding. In that case, the Cemplank will work just great for you!