Furniture with innovative design, style, and quality gives your indoor and exterior a glittering look. Also, having versatile and quality furniture makes your living experience comfier.
There are many brands to offer great furniture with unique features. Catnapper and Ashley are two of them.
But they have vastly different types of furniture, design, quality, comfort, warranty coverage, and price. So, keep reading this article to know more about the critical distinctions as we are about to start.
A Quick Comparison Table
| | | |
| --- | --- | --- |
| Specifications | Catnapper Furniture | Ashley Furniture |
| Types of furniture | Sofas, Reclining sofas, Recliners, Sectionals, Lift chairs, Sleepers, Accent chairs, Cocktail Ottomans | Living Room, Home Theater, Bedroom, Kitchen and Dining Room, Home Office, Accent Furniture, Entryway, Sets, Small Spaces |
| Design | Old school | Innovative |
| Quality | Excellent | Decent |
| Comfort | More | Less |
| Warranty coverage | Five years of warranty for frames and cushions | Lifetime warranty for the spring unit and recliner mechanism | Frames-limited lifetime warranty, Springs and webbed seating system- 5 year, Recliner Mechanisms-5 year, Sleeper mattress and mechanism- 3 year, Cushioning, leather, upholstery fabric, finishes, all other products- 1 year, Top of bed- 30 days |
| Price | Expensive | Affordable |
In-depth Differences Between Catnapper And Ashley Furniture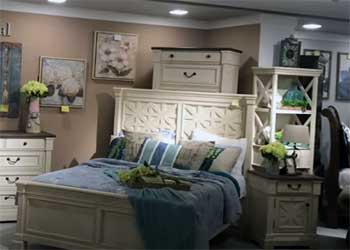 Ashley is offering furniture for every section of your home. It provides a bunch of more options.
Ashley's furniture is not only limited to your living room and dining room.
Along with these two, it delivers furniture for your kitchen, home theater, home office, and bedroom.
A colossal catalog is waiting for you to choose from.
On the other hand, Catnapper comes with fewer types of furniture options. However, the variation is not too low. But compared to Ashley, it offers fewer options to choose from.
More types mean more opportunities to pick your furniture according to your interior and exterior design. Moreover, Ashley produces exterior furniture. So, if you want to have more options for your furniture choice, go for Ashley.
Both brands come with a wide range of product lineups. They add functionality, versatility, and fantastic style and outlook to every room of your house. Catnapper furniture design is monotonous.
But, as we all know, different person has different preferences. So, for some, the monotonous design can be attractive. Moreover, the leather products of the Catnapper add a sophisticated look to your house living.
On the other hand, Ashley comes with innovative and minimalistic designs. Also, they had a lot of design variations on their different products. From vintage to modern, you can have every design you can think of for your furniture.
In addition, high-end materials are ensured while manufacturing Ashley furniture. You have customization options. This single feature allows you to have furniture that satisfies your requirements.
The quality of a product depends on several facts like the construction process, materials, and finishing. Catnapper furniture is made with outstanding construction methods. Also, the company ensures high-end materials.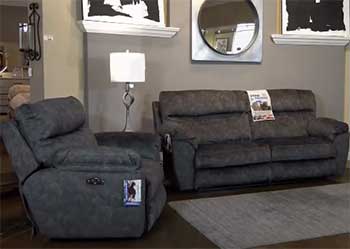 Wood furniture is made with computer cutting to make sure accuracy.
Extra glue and stapling have been used to keep every piece in the correct position.
When it comes to steel springs, they are constructed with 12-gauge tempered steel to maintain the proper structure of the seating furniture.
Additionally, high-quality fiber adds less resistance and more comfort.
On the other side, Ashley furniture has decent quality on their product. Also, the company professionals maintain the construction process and materials well. But, if I compare it with the Catnapper, its quality is slightly lower.
Don't get me wrong. It is not a deal breaker. So, for better quality, buy Catnapper furniture.
Comfort is a significant point to consider when buying new furniture. Suppose you bought the highest quality furniture, but they are not comfy. The whole purpose of buying the product will be messed up.
Regarding the fact, Catnapper furniture is comfier. With soft, blown fiber backs, comfort gel, and other components, catnapper furniture provides an amazing living experience.
Moreover, all the furniture edges are smoothed and protected with foam and fiber padding. So you don't have to worry about getting pinched while sitting on them.
Conversely, Ashley's furniture is comfy but not as much as the Catnapper ones. They are missing the 100% gel-infused memory foam. The purpose of the gel-infused memory foam is to give you a cooling feeling and superior comfort.
However, Ashley's bedroom lineup provides some amazing beds with stainless steel springs on them. This will help you to sleep and take rest with a more comfortable feeling.
Look, frequently investing thousands of dollars on furniture is not a good thing. So if your products come with better warranty coverage, it will be more beneficial for you.
Catnapper furniture has a limited lifetime warranty depending on the variants or parts of the product. Catnapper provides lifetime warranty coverage for its spring unit and recliner mechanism.
If you face any malfunction or defect in this product, you can have them fixed without any extra cost. But they have a five-year limited-time warranty on their frames and cushions.
Besides, Ashley has a better warranty policy. Also, all products have a minimum of 1-year warranty coverage except the top of the bed. You will get only 30 days of warranty on the bed top.
But other things like the recliner mechanism and spring and webbed seating system have 5-year warranty coverage. Sleepers come under three-year warranty coverage.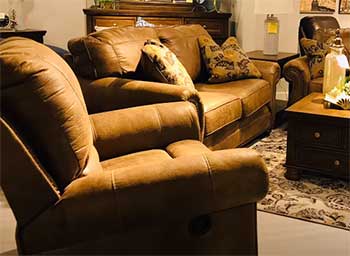 Here the game starts to change. Ashley is well–known for their reasonable price.
They offer decent quality furniture at a lower price than the Catnapper.
Ashley furniture starts at the price point of 250 dollars to 300 dollars.
On the other side, Catnapper furniture is expensive compared to Ashley's.
Their price tag starts at 400 to 500 dollars, depending on your location or different website.
Which Furniture Is A Better Pick For You?
 At the end of the comparison, you can see both brands have ups and down.
So if you are looking for more options, better design, amazing style, better warranty coverage, and an affordable price, go for the Ashley furniture.
Nevertheless, if you are willing to invest more money and want better quality and comfort, Catnapper is an excellent choice.
Frequently Asked Questions (FAQ)
Is Catnapper a good brand of furniture?
Catnapper is one of the best brands in the furniture industry. Their quality and comfortable furniture created a significant position in the marketplace.
What brands are comparable to Lazy Boy?
Lazy Boy has a lot of competitors in the market, including Ashley, Wayfair, Joybird, Ethan Allen, and Harvertys.
What company makes Catnapper?
A family-owned furniture manufacturer brand named Jackson Furniture has been manufacturing Catnapper for over 50 years. The brand started its journey in Tennessee over 75 years ago.
What is the best brand for a recliner?
La-Z-Boy, Ashley, Flexsteel, and Franklin are the top brands for the highest quality recliner. Also, West Elm Harris Leather Power Recliner is the best recliner overall.
Conclusion
That's a wrap for today. I anticipate the article was able to deliver the proper distinctions between Catnapper and Ashley furniture.
Buying the right sets of furniture for your beautiful home is essential. So, as you know the differences and significant points, now it's your turn to make a choice according to your indoor/ outdoor design and space.
Till next time! Enjoy your furniture shopping and have a nice day.