Are you torn between Bissell 2891 and 3624?
Or are you trying to determine their differences since they are so similar?
You'll be surprised to learn how different they are. The most critical difference between the two carpet cleaners is that Bissell 2891 has three attachments, while 3624 comes with two.
And that's just the tip of the iceberg. Read on to have a taste of this noteworthy write-up!
A Quick Comparison Table
| | | |
| --- | --- | --- |
| Product Specification | Bissell 2891 | Bissell 3624 |
| Attachments | 3 | 2 |
| Warranty | 5-year | 2-year |
| Self-cleaning tool | Available | Not available |
| Stair tool | 3-in-1 | 6-inch |
| Power cord | 20-feet | 22-feet |
Key Differences Between Bissell 2891 And 3624 Carpet Cleaner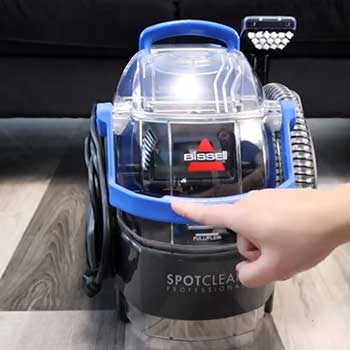 Attachment is the most significant difference between the 2891 model and the 3624.
The number of attachments differs for both carpet cleaners; therefore, you can base your choice on this factor.
With 2891, there are three attachments. It has a three-inch stain brush, a cleaning tool, and a 3-in-1 stair.
3624, on the other hand, comes with two; a 6-inch stair tool and a 3-inch stain brush. That's quite a difference if you ask me.
If you require all three attachments to make your carpet sparkling clean, I highly recommend the 2891 version.
Are you looking for a carpet cleaner with the most extended warranty period? I know how relieving it is to get a product that you can return should it have defects.
I'm happy to inform you that both the Bissell 2891 and the 3624 brands have warranties. The only difference is the period.
Bissell 2891 has a five-year warranty period. How amazing is that? In contrast, 3624 has a warranty of two years, which is fair enough.
If the warranty period is important to you, go for 2891 because it's longer than three years.
Just the name speaks volumes. The HydroRinse self-cleaning tool cleans your hose after use. You're supposed to attach the device to the hose, ensure the carpet cleaner is on and in an upright position, and then rinse for about 30 seconds.
This straightforward process is done within such a short time and thoroughly removes all dirt.
The 2891 cleaner comes with the tool, but the 3624 brand doesn't. So, do you feel like the cleaning tool is something you need to get the job done?
If that's the case, choose the 2891 carpet cleaner without hesitating.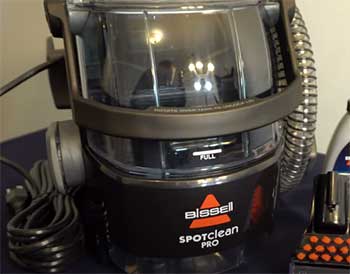 The stair tool is another significant aspect when choosing a carpet cleaner.
2891 has a 3-in-1 stair tool that enables you to wash all angles of your stairs thoroughly.
Now, the 3624 cleaner has an available 6-inch stair tool.
The appliance makes it easy for you to clean your stairs, furniture, and all the areas that would be difficult to access.
Even better, you can do it within a short time and go on with your work. How convenient is that?
With that said, you can now weigh both tools and make a choice. If you want one that can clean not just the stairs but all furniture, then 3624 is the perfect pick.
There is a slight difference in the length of the power cords for the two cleaners. Nevertheless, it's not as productive as the other factors.
The power cord of 2891 is 20 feet, whereas, with the 3624 version, it's 22 feet. As I said, it's a small difference, but it could still be important to you.
Regarding the power cord, 3624 is undoubtedly the winner since the length is longer.
Which Carpet Cleaner Is Better For You?
We can base this on individual needs since both costs are the same. If you want a carpet cleaner with a self-cleaning tool, more attachments, and a more extended warranty period, the 2891 model is what you need.
But if you want a cleaner with a 6-inch stair tool that can clean stairs, furniture, or areas that are hard to access and the warranty period doesn't really matter, the 3624 will work just fine for you.
Frequently Asked Questions (FAQ)
What's the difference between the Bissell spot cleaners?
The black one has three attachments, preferably for vehicles; the orange cleaner has three, usually for homes; and the purple one has two.
What's the difference between orange and purple Bissell?
The orange one has three attachments, while the purple one only has two.
What is the most powerful Bissell spot cleaner?
The SpotClean Pro Portable is the most potent Bissell spot cleaner.
How do I use my Bissell Model 3624?
Pull the tank with clean water upwards, then fill it with hot tap water and a cleaning product.
Final Verdict
Regarding Bissell 2891 or 3624 carpet cleaner differentiation, I can gladly say that both carpet cleaners are excellent. If a warranty and an automated self-cleaning tool are significant to you, then 2891, by all means.
But if you need a cleaner that will do the job for you quickly and efficiently, 3624 might be the best option. Therefore, the best carpet cleaner to adopt depends on your preference.