I bet you want your durable beautiful-looking teak dining table to retain its visual appeal and not turn silvery grey after some time. You can use many products on your furniture to maintain that shiny, sleek look, but unfortunately, not all are effective.
So, what to do?
Get the finest finish, of course! But how do you do that? Worry not; I'll sort you out. Stay with me, and you'll be happy you never left.
Top Finishes for Teak Dining Table
Check out the following first-rate finishes that will help you decide where you're going to put your money: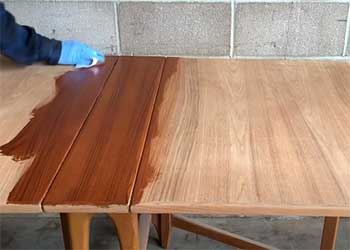 Crown Sanding Wood Finish
Zar Wood Stain
Epifanes Varnish
Shellac
Teak Oil
Danish Oil
Semco Teak Sealer
Wood Lacquer
Let's talk about them more elaborately!
Crown Sanding Wood Finish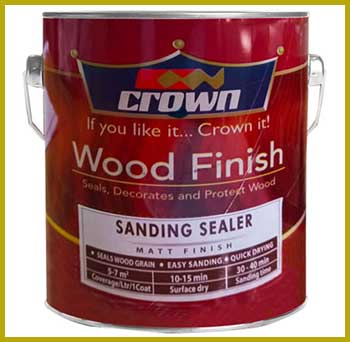 Crown sanding is a zinc stearate finish that removes rough spots on the wood, leaving it soft to the touch.
What makes this sealer stand out among other coats is its affordability.
Unlike most finishes, crown sanding can be bought at low prices, making it a convenient choice if you are under budget.
Additionally, the finish needs little time to dry up.
Zar wood finish creates ample coverage and even distribution upon application. Because of its controlled penetration, the finish ensures a clear tone on your dining table with no streaks or marks.
Also, it only takes three hours to dry. Wait, how convenient is that? The product is super easy to use and very reliable. Don't miss out on this fantastic product.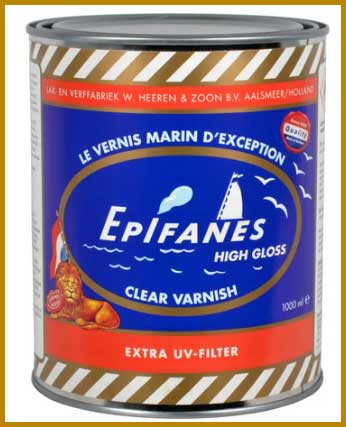 Epifanes has been setting high standards regarding beauty and protection since the 1900s.
The clear, high gloss finish has an ultraviolet shield that protects wood from ageing and damage.
This coat's flow is insane, and its weather durability is exceptional.
And let's remember the fact that Epifanes can go on for years and still give your table a fresh look.
For best results, you should apply maintenance coats frequently.
Are you a beginner trying to figure out what your teak table needs?
No worries!
Polyurethane is friendly to first-time users due to its ease of use. The finish guarantees water resistance and a long lifespan for your furniture, which makes it a suitable pick over other traditional finishes.
On top of that, it creates a clear, brighter look while offering protection against scratches. Apply three or four coats using a high-quality synthetic brush for great coverage and a breathtaking after-look.
Shellac finish is formed by a combination of bug secretion and alcohol that is ready to use as soon as the solution is hardened and dried. The product adds protection from stains and gives the wood a warm color.
The non-toxic coat is versatile and can be applied easily using a shellac brush or sprayer. It enhances smoothness, thus producing an elegant appearance. You can multiply many coats in a single day without hesitation because it dries very fast.
The natural finish has a colour from clear to garnet that helps preserve the natural wood colour.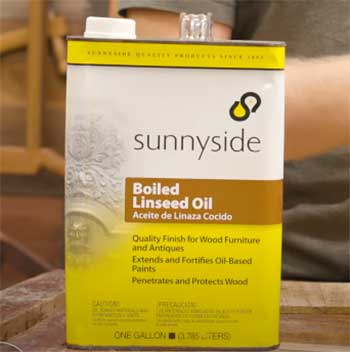 Linseed oil is another finishing that works brilliantly on a teak dining table.
It gives optimum safeguarding against humidity variation and scrapes.
Also, it's easy to use and maintain.
The coating works best if applied in thin amounts and given adequate time to dry around two to ten weeks.
The product nourishes the wood while enabling a mellow presence and waterproof resistance.
This finish is the ultimate game-changer when it comes to teak wood. The best type of teak oil is natural and free of petroleum distillates.
Applying this substance is easy, and here's why. You only need to clean up the surface, sand it, dry it off, and then use it.
Pretty easy, right?
The main attraction of this sealant is that it maintains the natural colour of the wood. With this fantastic product, you can be assured of durability due to the prevention of discolouration and wearing out.
Danish oil wins hearts with its smooth application and excellent resistance to water and other liquids. You can have a stainless dining setting for an extended period.
Interestingly, this coating also has high resistance to heat, thus preventing any damage that may come with hot dishes.
Moreover, the drying ability that comes with this product is impeccable; six hours and it's done. The non-toxic nature of this coat makes it a safe option; your health faces no threat whatsoever. The list is endless!
Semco finish is well-known for its straight-to-the-point application factor. No sanding or scrabbing is needed to give long-lasting protection. Semco intensely cleans and provides a non-slippery result.
On top of that, this finish is waterproof, so there is minimized risk of stains and discolouration. For best results, use a brush to apply.
Since it's not sticky, you can put the sealant on your table at almost any temperature. There is no risk of brush strokes or marks that can be frustrating.
Lacquer is a transparent, protective finish that displays the natural beauty of teak wood. The coating has been used for years and is still in people's mouths due to its durability and low maintenance.
Lacquer contains an alcohol solution that produces a synthetic result on the wood. In addition, its quick-drying potential and solvent form create a fabulous glossy finish.
You can further polish the coating if you feel the need to.
Frequently Asked Questions (FAQ)
What is the best finish for a teak dining table?
The all-natural, toxic-free teak wood oil is the best finish on your dining table.
What kind of finish do you put on teak wood?
The wood lacquer would be a superb option for either low, moderate, or high gloss.
Should I seal my teak dining table?
Better safe than sorry, so I recommend sealing your table. But a point to note is that the wood has natural oils that help maintain good condition.
How do you seal a teak dining table?
You first sand your table with smooth sandpaper, clean it up, thoroughly dry the surface, and then apply a sealant.
Bottom Line
The cat is finally out of the bag!
So, which is the best finish for a teak dining table?
A superior finish should create a smooth, elegant look while ensuring durability and high resistance to water and other substances. And who doesn't want that?
Don't be afraid to try the coat that caught your eye. With the comprehensive, detailed data I've prepared, you won't lack sleep over the best product to use.
Give that teak a tick!