A Bath and Body Works wallflower plug helps you diffuse those bulbs filled with scents and perfumes that keep your house fresh.
However, there could be some reasons you don't want to use a plug like that in the house, or you may want to go for a complete alternative for the whole system. ˙
If you have found complaints of low scents, less time usage, and others with your current Bath and body work wallflower plugs, I am here to give you some of the worthy alternatives. You can use any wallflower diffuser system except the Bath and body!
Alternatives To Bath And Body Works Wallflower Plug
Why would you like to find an alternative to plug in when you can get an entirely new system with each and everything?
It would help if you are looking for something you can have in the house when you are gone, and it may keep your property fresh.
Moreover, remember that it must not always be a plug; you can go for a whole new system to install in the house.
Some of the best alternatives I have found to this Bath and body works wallflower plug are listed below.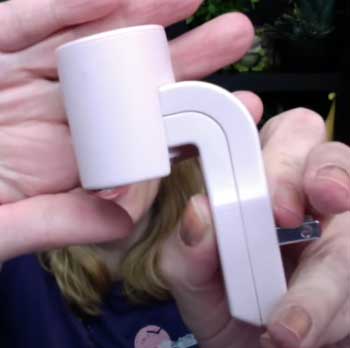 Plugs From Airwick
Febreze Wallflower Plugs
Burning Candles
Wax Air Fresheners
Yankee Candles
Reed Diffusers
Scent Your Home by Using Some Essential Oils
Since it's true to accept that these wallflower plug-ins can work with most scent-filled bulbs, if you have considered going for the alternatives, let's explain all the above-listed ones by one.
Airwick has a couple of Plug-ins and scented oils for customers who love to keep their houses fresh even when they aren't home.
If you want to look for a perfect alternative to your Bath and Body wallflower plug, you can invest in Airwick plugs.
Their durability is long, and a scent from this brand keeps your house fresh for a certain period.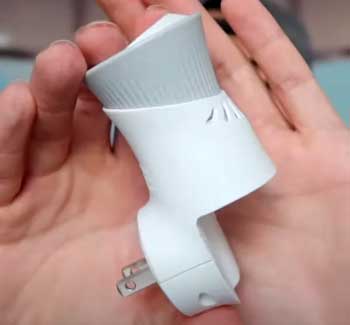 The fragrance you will get will be cheerful and make your mood happier.
Have this Airwick plug-in scented oil and get lost in the aromatic lavender especially designed for you.
The best news with such fragrance products is Airwick stands for almost 60 days and comes even at a lesser price than Bath and body.
So, it could be your perfect alternative the place of the comparable brand.
Are you willing to spend a little more and find a better alternative than baths, body plugs, and air fresheners?
Be with the Febreze Wallflower or plug-in air fresheners and say good buy to your old Bath and body air fresheners.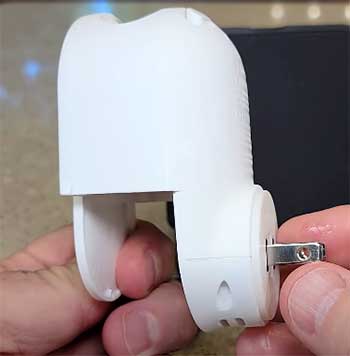 A plug-in air freshener from this brand stands better and it can stand for almost 50 days and keeps your house fresh.
It's the better alternative to your current Bath and body fragrances because of the massive refresh air these scents produce.
The only thing you will have to compromise is spending an extra $5 bucks to buy these fragrances.
You'll be the happiest person on this planet to live in the aroma of fresh and best-scented air at your house.
Have a digital way of controlling these fresheners, and everything will go perfectly.
Some people don't like the scent of these fresheners and choose a different option to keep their houses or property fresh.
At that time, one can consider a natural way of having fresh or scented air in the home. We call it more natural because a candle does not come with any chemical mixing, just like with scents or perfumes.
You can invest a very meager price and buy a scented candle. It will burn and spread the scent inside your house, rooms, bathrooms, kitchens, and everywhere.
One can have two or three candles simultaneously to use in the different parts of the house. If I were you, I would go for a traditional way of purifying the air of my house.
The additional benefit of such an alternative is the source of light you can have when there is an emergency electricity breakdown.
So, you can enjoy the fresh air and emergency light solution by spending a little.
Have you ever heard of using Wax Air Fresheners inside your house? That's a good idea because such an alternative doesn't cost much.
The plus point is that such wax air fresheners work for a long time, provide a better fragrance, and become your life choice.
Consider using a Wax air freshener if you are unhappy with the Bath and body wallflower plugs. These wax air fresheners are usually scented wax tablets or sachets.
These are made with soy waxy, herbs, dried flowers, beeswax, or spices. On top of that, these are infused with essential oils that provide a solid and natural air freshener to most places in your house. These are cold throw products that can release fragrance at room temperature.
However, you may not find these wax scents one of the most substantial means of refreshing your home air. Still, you can use them as one of the best natural ways of spreading fragrance into your house's drawers, clothes, cabinets, and other smelly or concise parts.
Yankee candles are among the best-recommended brands to buy scented candles as an alternative for bath and body plugs.
They have a wide variety of scented candles and scented waxes that you can get at a very favorable price.
The thing I like the most about this brand is that it stays for a long time with you and lets you enjoy some best moments with your family.
Who could have thought you could buy substantial fresh air even by spending a few bucks?
Just have some candles or wax and use them inside your house. Let go of those complicated and faster-consuming scents injected into plugs or diffusers.
Have you ever heard of reed diffusers? Well, you'll get to know about these diffusers better. Forget bath and body diffusers and build super-genre intentions for these red ones.
Being another best alternative to your comparable brand, it helps you enter the world of romance, comfort, and well-being.
Enjoy and be happy in a scent that invites a tired and rouged person to kick back and settle in. You get creamy and cashmere notes that lead your way when you buy something like that.
However, you might have to spend a little more money. But these diffusers will be worth the cost.
Scent Your Home by Using Some Essential Oils
Some people are more classic than indulging themselves in these latest scents or pre-made air fresheners.
They like to spread fragrance into their houses by using some essential oils. You make your scents using some oils and other products with a combination if you already know how to make one.
That will be simple and quick. The most used components in making a fragrance like this include Essential Oils, Small Glass Jars, Carrier Oil, reeds, etc.
Therefore, investing in a process like this can give you a lifetime solution.
Is Bath and Body Works Wallflower Plug Worth It?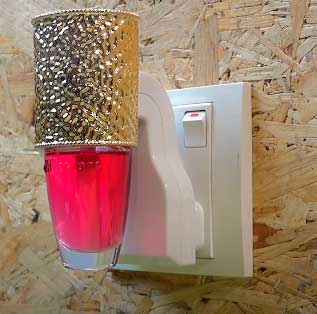 Depending on the quality of these plugs, they work pretty well with any wallflower refill bulb.
You can inject these bulbs into a plug from bath and body works, and it will keep working the way you want.
The $15 at amazon for these plugs is also not that huge.
However, you might have problems with these plugs because they can diffuse your bulbs faster.
At that time, spending more money and spending it over and over again for a refilled bulb could be a lot more expensive.
So, one can always consider any of the better alternatives explained above. That alternative will work just fine for you.
Frequently Asked Questions (FAQ)
Do Bath and Body Works Wallflowers fit in Airwick?
Both brands make different refilled bulbs and plugs to keep compatibility in line. However, both have no compatibility with each other. Therefore, you cannot fit an Airwick bulb into Bath and Body Works plug and vice versa.
Can you use any other refills for wallflowers?
There are plenty of alternatives to look for. One can use or refill wallflowers with essential oils or mix fragrances with the flowers. Besides, using reed in a home would also be great as it is another better way to keep the room fresh and air breathable.
Are Bath and Body Works Wallflowers compatible with Glade?
You cannot use the Bath and Body Works wallflowers with clearing because they are incompatible with the second brand. Glad has its wallflowers to use with the plugs it offers.
Do the Bath and body work Wallflower refills work with any other plug-in?
No, you will always need compatible wallflower refills to work with the Bath and Body Works plug-ins. Both products come from the same brand and combine to fill some fresh breaths in a room.
Wrapping Up
There are plenty of ways to spread a good amount of fragrance inside your house, its rooms, bathroom, or kitchen. I am sure that the Bath and body work wallflower plug alternatives I have discussed here will help you choose the best one for yourself.
That's not always true that you should always go for such expensive air fresheners. Consider spending some time making your air freshener by using some components and essential oils. It will be worth it!