If you find comfort after stressing all day and coming to your home from a hectic office routine, a recliner is indeed the best place to sit. You can enjoy a coffee while releasing the stress of your back.
In that regard, the Stressless Recliners are widely popular because Ekornes first launched them in 1971. The unmatched comfort, innovative functions, and Scandinavian look appeal to everyone provided by this specific chair.
However, it's also true that the price of a Stressless Recliner is not in everyone's budget. That's why most people look for the best alternatives to this chair.
The good news is I've done that job for you in this post. This guide will look at some of the best alternatives.
Some Stressless Recliners Alternatives To Consider
We believe there would hardly be a recliner brand that might give you the same level of comfort and relief as the Stressless Recliners.
However, paying such a premium price for a piece of furniture is not everyone's cup of tea. That's also true that there are no other reasons to deny such a quality and blessing.
So, if you struggle because you cannot pay those extra dollars but still want an excellent recliner in your house, I am about to cover for you.
Below, you'll find a detailed description of some best recliners as an alternative to the Stressless Recliners.
Zero Gravity Recliner Chair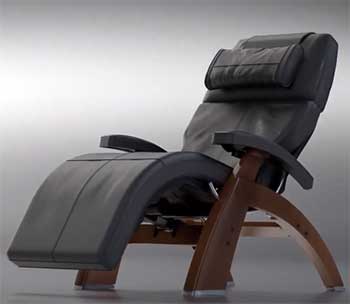 One of the best alternatives that can be used in the place of a Stressless Recliner is this Zero Gravity Recliner chair.
When you match it with the pricing of Stressless Recliner, it's way low.
You won't pay such a grand amount to get this chair.
However, you might not enjoy the same level of caution and padding as the Stressless Recliner provides.
Still, it's a great chair and leans the same way as our primary brand's chair. Plus, these chairs are easy to carry and manage from one place to another without facing hassles.
You can use this zero-gravity chair for outdoor reclining, which will outperform expectations.
Knock-Off Version of The Chair
What if you buy a chair from the same brand but with some inevitable failures, alternatively at a lower price? Yes, you can do that.
The Knock version of the Stressless Chair will cost you less than the original chair. But you might not get the quality and comfort the original chair gives you.
There are multiple Knock Off chairs available at different brands. You can contact the brand and ask for a chair like this. It will cut your budget to a minimum.
Ashley Yandel Upholstered Power Lift Recliner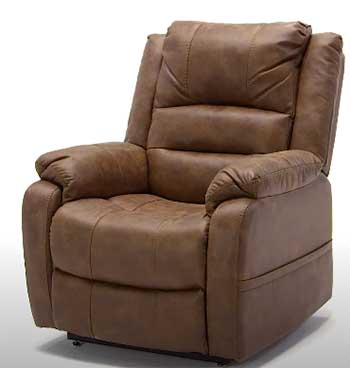 Do you want a chair similar to a Stressless recliner but at a lower price tag?
You are most welcome.
This one embeds excellent slow power movement features with the best comfort level.
The chair suits most people who are older and have any disabilities.
This masterpiece recliner's retro and antique exterior are considerable, even at a lower price.
For a softer texture and smooth look, they have injected poly fiber into the chair that may give you a look of fiber.
It is one of the best options for a recliner chair at a lower price than a Stressless Recliner.
Buying a Refurbished Chair
If spending colossal money is the only problem in buying a chair or recliner, you must consider a refurbished product.
It will cost much less than the in-shape Stressless Recliner. This type of chair is more affordable, and one can find an easy model available at a lower price but in good condition.
Never forget, we do this for several products. Like sometimes, you buy a refurbished AC or Refrigerator if you don't match the cost of the new one.
SMUG Fabric Massage Recliner Chair
What if a chair gives you two benefits, such as relaxing and getting massaged? Would that be great? Meet this SMUG fabric massage chair, a better and cheaper option to choose over Stressless Recliner.
The chair suits excellent when placed in the interior of your room. With the aesthetic look and extra level of comfort, it keeps the body as well as the eyes happier.
When you activate the recliner mode, the chair returns and comes forward, providing the best enjoyment while sitting over it.
It costs around $180 bucks, and that's the most budgeted chair option you'd ever find with such a fantastic feature.
It could be your lifetime chair whether you want to buy it for yourself, your grandfather, your mother, or any person with a disability.
Build a Recliner By Yourself
Why don't you build a recliner if you have all the expertise and talent in this line of work?
You can build your own recliner using suitable materials and designs. But I would say it might be expensive to get a recliner.
However, you'll no longer be limited to choosing your favorite features and materials with which you want to build that chair.
This option would be expensive but not more than getting a Stressless Recliner.
Is A Stressless Recliner Worth It?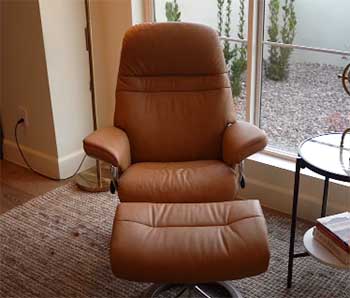 Well, of course, these chairs have had a high worth over the years.
Stressless brands' furniture is recognized globally, and to some point, they make the best recliners in the world.
When you browse their website, you can find multiple options for a recliner in multiple colors and finishes.
These chairs also vary based on their features and the materials they are built.
Stressless Recliners are for everyone. If you can match the price, you will choose whether you need a chair with a classic base, disc base, star base, or any other base. On top of that, their chairs are long-lasting and worth your money.
The best thing that would surprise you about Stressless recliners is their 10 years warranty. Their customer support is very active, and you'll get what you ever expected for a recliner.
Frequently Asked Questions (FAQ)
Are Stressless Chairs Worth The Money?
They are worth the money with multiple color options, base options, sizes, and functions. The thing that would be more amazing is their lasting warranty of 10 years.
Why Are Stressless Chairs So Comfortable?
The stressless chairs are extra comfortable because of the insane comfort added inside of the chair. These chairs have excellent reclining features, a unique glide system, and lumber support. It's the only chair that American Chiropractic Association appraises and endorses.
What Recliners Do Chiropractors Recommend?
You may not believe that a chair could be best for your health. But this feature can be found in the Stressless chairs. The ACA (American Chiropractic Association endorses this brand as the only one in the world with health safety features.
What Chairs Compare To Stressless?
Many famous brand chairs are comparable to Stressless. Among them, Fjords is at the top. But the good news is, their price is 40% less.
Conclusion
Undoubtedly, the Stressless Recliners are highly recommended by most reputable organizations in the USA, like ACA, to be the best and most comfortable chairs. But their colossal price is not in the budget of a middle-class person. That's why you need a better and less costly alternative.
I hope the alternatives I've recommended above will help you select a chair of your needs and on less budget. But do let me know if you come up with a different option or brand. I'll update the information accordingly.