Do you regularly use your Affresh washing machine?
If you have been using it for several years, a lot of detergents may build up over the years. Don't you prefer to use an Affresh cleaner, or your nearby area doesn't have this cleaning situation?
You might be looking for a reliable Affresh washing machine cleaner alternative. Though Affresh tablets are one of the best solutions to clean washing machines, you can use some substitutes.
Let's check out some of these alternative solutions you can use for this washing machine.
Affresh Substitutes To Clean Washing Machine
A lot of alternatives are available when it comes to cleaning washing machines. But not all of them are reliable. Plus, they may cause damage to the different parts of the device.
We have personally used some of these products and took suggestions from household uses. After several considerations, we have chosen these few best alternatives.
Plink Washing Machine Cleaner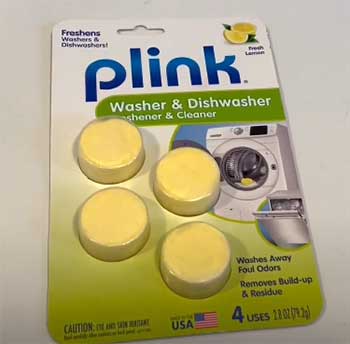 Plink cleaners are the best choice if you prefer a similar alternative to Affresh cleaner.
They come with advanced fragrance technology to keep the machine free from foul odors.
The product is free from phosphates or bleach. Hence, it will not cause any damage to the washing machine.
Just make sure to follow package directions for better cleaning.
Its unique formula also removes detergents' buildup and residues.
The product will make the inner area of your washing machine spot-free and sparkling.
OxiClean powder is a decent choice if you prefer a powder-based washing machine cleaner. It is safe to use for any type of washing machine.
Add a small amount of the solution and run a hot cycle to clean the washing machine thoroughly. If you can't withstand strong smells, make sure to wear a mask.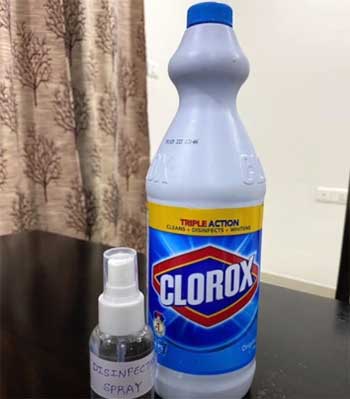 If your Affresh washing machine has a lot of soap/detergent residue, you can use liquid chlorine bleach.
It can effectively get rid of lingering germs and bacteria.
This type of bleach is an ideal option for deep cleaning.
But, you want to use it correctly to ensure optimal safety. Make sure to keep the door open while cleaning it.
Leaving the door open will allow you to dry out the inner area quickly.
Just use a normal wash cycle with warm water to bleach the washing machine. This will also remove unwanted smells.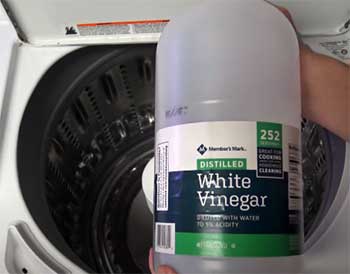 White vinegar is another affordable and simple solution you can use to clean your washing machine.
They come in handy to remove mildew, scum, and other residue buildups.
Make sure to set the maximum level cycle and high water temperature option to clean the washing machine thoroughly.
It is also a safe, all-natural solution.
However, follow the instruction manual of your Affresh washing machine to clean the appliance correctly. This will prevent unwanted damage.
Another effective solution is Borax. But it works better with white vinegar. You can add 1/3 cup of Borax and a few ounces of white vinegar for effective cleaning.
Make sure to use the longest and hottest washing cycles for heavy cleaning. Borax is a good option to get off mold, mildew, grout, rust, and many other things.
You can use this powerful solution to weaken the powdered substance and detergent buildup. It will also prevent unwanted fungi and mold development.
Does your Affresh washing machine has a lot of lime scale and detergent buildup? Soda crystals can be an effective choice. It can deodorize your washing machine.
Before using Soda crystal, operate the appliance in a hot wash cycle without putting anything. Then, add one cup of soda crystals.
Soda crystals can effectively remove different hard water deposits and soap gunk from your washing machine. This will ensure a long-lasting lifespan.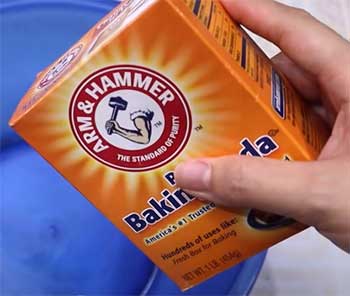 Baking soda is one of the best choices regarding natural cleansers and deodorizers.
This product has natural antiseptic properties to get off dinginess quickly.
Moreover, it can remove foul odors and dissolve detergent residue effectively.
This type of product also prevents the growth of unwanted bacterial growth.
Spread a half cup of baking soda into the drum of your washing machine and use the highest and hottest washing cycle to clean it. You can use it with vinegar for better results.
Is Affresh Washing Machine Cleaner Worth It?
Most washing machines form different types of residues from detergents and other cleaners over time. The main job of an Affresh cleaner is to get off grime and odor-related substances.  
This type of cleaner can show a reliable result in removing water minerals, lint, grease, soap scum, fabric softener substances, and many other residues.
To keep your washing machine in good condition and functional, you can use a single table every month or once after completing 30 washing cycles.
Besides, it can effectively kill odor-causing bacteria that might be developed from detergent residues. It can leave a refreshing smell inside the washing machine for a long time.
One of the main concerns about this table is its price. Though it is not a highly expensive option, you can't expect it to be the cheapest option. It may cost around $40 a year. 
Frequently Asked Questions (FAQ)
What home remedy can I use to clean my washing machine?
You can use distilled white vinegar, baking soda, and Liquid Chlorine Bleach to wash your washing machine effectively.
What is the best product to clean out your washing machine?
Both natural-based and harsh cleaners are available for cleaning washing machines. Natural cleaners are suitable for mild cleaning. But commercial-grade products are better for deep cleaning.
What is Affresh made out of?
The primary material for Affresh is Polyethylene glycol, which has higher solubility and intense cleaning power. But they also contain glucono-delta-lactone to prevent breakage.  
Can I use regular OxiClean to clean my washing machine?
You can use OxiClean powder to clean your washing machine. But they have a strong smell, which might be uncomfortable for sensitive noses.
Bottom Lines
So, which Affresh washing machine cleaner alternative have you decided to choose?
Correctly following the cleaning steps is crucial regardless of the option you choose. Moreover, you want to go through the instruction manual of your washing machine to learn everything in detail.
Hopefully, the abovementioned substitutes will help you clean your washing machines appropriately. Avoid using bleaching-based products too much. It may cause damage to several parts of the appliance.