If you are hunting for a one-time solution to make your home decorations easier, faster, and more reliable, you might have come across the 3M dual lock and Scotch Extreme Fasteners.
Both of these are great for applying various types of tools and materials. But Scotch has more recommendations and fame than Dual Locks.
In addition, Scotch fasteners are more potent and can hold more weight. But they are not available in various options like the 3M Dual Lock Fasteners. The prices are similar, but I guess you'd be more satisfied with the Scotch Extreme.
A Brief Comparison Table
Factors
3M Dual Lock Fasteners
Scotch Extreme Fasteners
Products Variety
A large number of options are available
Only a few options are available
Customer Rating
Lower
Higher
Lasting time or Durability
Open and Closes up to 1000
times while losing its 50% adhesiveness
Lasts for 1000 closures
Form Factor
Interlocking Mushroom
Shaped Heads
Dual lock technology
Best for use
Indoor and outdoor applications
Indoor and outdoor applications
Resistance against Weather,
UV, and Dirt
Yes, higher
Yes, higher
Does Cleaning Require
perfect bond?
Yes
Yes
Application
Easy installation with zero mess or tools
It is also easier to install
User's Recommendations
Lower
Higher
Key Differences Between 3M Dual Lock And Scotch Extreme Fasteners
You may find average differences between these two products regarding their form factor and rating. But for the record, you'll find a lot of similar factors between these fasteners.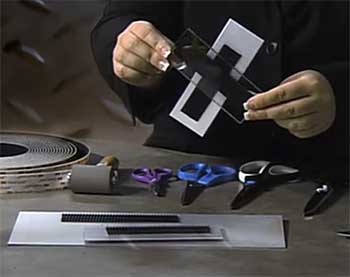 Scotch Extreme is a different brand than 3M Dual Lock fasteners.
It doesn't come with so many options. You'll only find one or two products here.
It means customers will have fewer products to choose from when referring to the Scotch Extreme fasteners.
But they have adhesive tapes designed to attach subjects to the walls, ground, roof, etc.
Compared to that, the 3M Dual Lock Fasteners come with a considerable number of options. Their website has these fasteners with different tensile strengths designed to meet various joint needs. It includes fasteners for mild, medium, and strongest bonds.
So, one can choose whatever adhesive fasteners he wants. In addition to that, they all have their specification, and one can easily compare which fastener will suit the job best.
You can find the Scotch Extreme products listed on several websites and stores, such as amazon and the official 3M website.
However, you may not find the same thing for 3M Dual Lock Fasteners because they are not that famous.
It defines that our Extreme Scotch fasteners have more rating and popularity than the 3M Dual Lock Fasteners.
So, whenever you consider these two, it will give you a more accessible selection for the fastener that you need in the home décor applications.
Lasting time or Durability
Both fasteners are strong and provide more extended Durability while staying in perfect usage. Be easier and more comfortable to use a 3M Dual Lock or Scotch Extreme fastener on various surfaces and for enormous applications.
It includes varnished or sealed surfaces, drywalls, woods, bare metals, plastic, and more.
The lasting time of 1000 open-ups and closures ensures that your fastener is highly adhesive, and there is no problem you'll find even if you use it repeatedly.
Enjoy powerful bonds and contact while making such a robust fastener your first choice.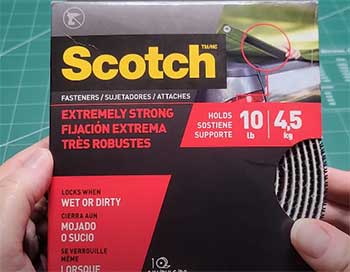 When you look at the 3M Dual Lock Fasteners, they are made with the form factor of mushroom-shaped heads.
Such heads are easier to lock up, open up, and firmly band themselves on a single attachment.
On the other hand, you'll also find the dual lock technology in the Scotch Extreme fasteners that lock up and closes quickly.
However, the formers are a little stronger than the latter fasteners because this is something new 3M is building.
Both fasteners are best used for indoor and outdoor application purposes. You can easily attach any object over any surface, and it'll help you finish your job in no time.
Resistance against Weather, UV, and Dirt
It doesn't matter whether you are using 3M Dual Lock or Scotch Extreme fasteners; both are pretty great against the weather, UV, and dirt resistance.
Nothing can affect the rigidity of these fasteners, regardless of the surface to which they are attached. It is one of the most significant similarities between these two fasteners.
Does Cleaning Require A Perfect Bond?
No, there is no cleaning required for both fasteners. Apply them on cleaned or uncleaned surfaces, and they will work out great.
But hold on for a second. If you want the most affirmed bonding, you must ensure that your surface is perfectly cleaned.
So, clean it and use your adhesive fasteners to lock things for better shape and formality.
These fasteners do not require much mess or tools to attach them to the object that you have. They are so easier and quicker to install in no time.
Most individuals recommend Scotch Extreme fasteners more highly than 3M Dual Lock fasteners. Therefore, they are perfect depending on the surface, object, or things you will use.
Which Brand is Better?
Comparing all the above factors, both are great to choose for your home decoration duties. However, the Scotch Extreme fasteners are recommended highly and used by most individuals over 3M Dual Lock fasteners.
Therefore, it depends on which fasteners you'd spend your money on. There is no wrong decision for either brand's fastener.
Final Thoughts
Using nails to attach things to the surfaces has been quite an old-fashioned way of decorating your house. You'd find a better alternative to those extensive sticking-up jobs when you compare the 3M Dual Lock and Scotch Extreme fasteners.
However, decide carefully which fastener will go best for you before spending any money. With these fasteners, you can attach a painting, a flower bucket, and mattresses to the ground.
And my recommendations would go for the Scotch Extreme fasteners to make your selection easier.