The main difference between 21st Century Cabinets and Fabuwood Cabinets is the price. The former brand's cabinets are cheaper, and the latter sells expensive ones. In addition, both use wood material to manufacture these cabinets.
However, Fabuwood has more collections with various finishes to choose from. In contrast, the 21st Century might give you a limited selection. Both brands are good in quality and have varying customer recommendations based on their budgets.
A Quick Comparison Table
| | | |
| --- | --- | --- |
| Details To Compare | 21st Century Cabinets | Fabuwood Cabinets |
| Products Categories | Dealing only in Cabinets | Dealing only in Cabinets |
| Cost Differences | Cheaper Cabinets | Expensive Cabinets |
| Quality | Superior | Masterpiece |
| Material Used in the Construction of Cabinets | Durable wood with plywood siding | Plywood Cabinets |
| Warranty on Cabinets | Stained Cabinets are up to 5 years 3 years for painted cabinets   | 5 years of warranty for the original purchaser |
| Cabinets Collection | Good collection with premium finishing | Extensive collection with more designs |
| Which is Recommended Most by Customers? | Higher Customers Recommendations | Standard Customers Recommendations |
Key Differences Between The 21st Century And Fabuwood Cabinets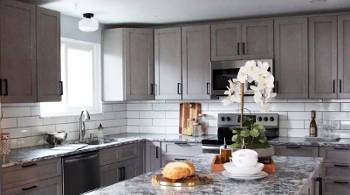 There is nothing much to talk about the product categories for either brand.
Both manufacture and sell suitable quality cabinets for everyone's needs and requirements.
According to the durability and versatility rating, both brands are considered side by side.
People have a lot of positive sayings regarding the 21st and Fabuwood cabinets. Therefore, you will play on the safer side if you consider any of these brands.
One of the significant differences between these two cabinets selling brands is the cost of their products. Fabuwood sells expensive cabinets.
In contrast, the 21st Century brand sells cheaper cabinets. This price difference sometimes limits the buyers from buying Fabuwood cabinets and converts them towards the 21st Century Cabinets.
But if you'd match the value for money for both brands, you will be worth the cost.
When it comes to judging the quality of these brand's cabinets, both are presented with the same tagline. Where 21st Century ranks superior in providing excellent quality in their work, Fabuwood is not behind as well.
Both are great brands providing excellent quality cabinets that last longer than expected. However, if you'd compare them on the highest levels, Fabuwood will win.
Material Used In The Construction Of Cabinets
There is also no difference between the material used by either brand to manufacture those cabinets. Fabuwood uses plywood construction that stays durable and consistent in most kitchens for many years.
At the same time, 21st Century cabinets also use wooden construction to manufacture their cabinets for different kitchen installation requirements.
Let's see which brands give more warranties on their cabinets than others. To win that race, 21st Century provides 5 years warranty for all material defects upon cabinets in their stain shape. But this warranty would go to 3 years for the painted cabinets.
On the other hand, Fabuwood provides a comprehensive 5 years warranty on their cabinets.
Such an exceptional warranty covers your material defects for free other than those caused by careless behavior or treatments.
Browsing either brand's website would help you know how many designs or what collection of cabinets each of them has.
In that regard, Fabuwood brings a lot of designs for cabinets in their collection with unique colors and finishings.
Compared to Fabuwood, the 21st Century does offer a good collection for the colors and finishes of these cabinets.
But they lack on the quantity side with Fabuwood. Still, one can easily choose the most desired cabinet color from the 21st Century brand.
Which is Recommended Most by Customers?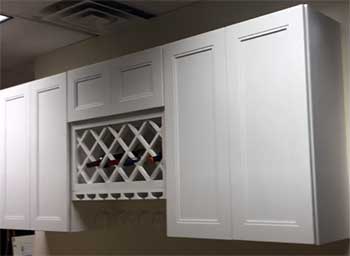 Often, I've seen people recommending 21st Century Cabinets more than Fabuwood because they get the quality cabinets at a lower price.
However, Fabuwood is not a wrong brand at all.
It's even better than the 21st Century.
Most buyers, whose problem is not the budget, still look forward to the Fabuwood cabinets based on their premium collection, designs, finishes, and extensive warranty.
Which One Should I Go With?
It's alright to go with either brand's cabinets, depending on your budget and self-satisfaction. I would say, Fabuwood is good to consider when the costs are not a problem at all.
But if you are limited on spending, considering the 21st Century would be extraordinary.
However, it doesn't matter whether you go for the 21St Century cabinets or Fabuwood cabinets; both will offer you a good collection, excellent warranty, premium customer support, durability, and dependability, exceeding your expectations and offering you the worth for the costs.
Frequently Asked Questions (FAQ)
Are Fabuwood Cabinets Good Quality?
The Fabuwood Cabinets are made in the USA. Many customers claim Fabuwood cabinets are among the best cabinets for your kitchen. They are solid, durable, and worth the money when installing new kitchen cabinets.
Is Fabuwood A Good Brand?
With 5 years of warranty on cabinets, an excellent collection of designs and finishes, and lasting durability, it's indeed a good brand to consider when you want to get some excellent quality cabinets for your kitchen.
What Are 21st Century Cabinets Made Of?
The 21st Century Cabinets are made of durable wooden material that provides impressive results in the long run.
Which Cabinet Brand Is Best?
They say Masterbrand cabinets are among the top cabinet manufacturers in the USA. However, you can also consider brands like 21st Century and Fabuwood as your high-quality cabinet brands.
Last Words
Be easy whether you spend on 21st Century or Fabuwood because you will get the quality you seek. The essential factor to consider while comparing two kitchen brands is the price of their cabinets.
But mostly, people don't think even if a product is expensive. Because if it is famous, providing quality and standing extreme in most desired situations, they will eventually buy it. That's the case with Fabuwood.