Skylights are amazing. They can save energy and make your home beautiful. Velux and Andersen are two top names when it comes to skylights.
In head-to-head comparison; Velux is more durable, and has a better product range, but is pricier. Andersen has a smaller product range and is less durable, but they're more affordable.
Sustainability reasons, aesthetics, or something else- skylights are a good option to utilize. Velux and Andersen are the top names for skylights, but which one should you go with? Here is a comparison to help you decide.
A Quick Summary Of The Comparison
| | | |
| --- | --- | --- |
| Feature | Velux Skylight | Andersen Skylight |
| Product range | Multiple options and an extensive range | Fewer options |
| Durability | Better | Good |
| Price and Availability | Pricier, more available | Affordable, harder to find |
And that's the gist of it, keep reading below for the detailed breakdown.
Key Differences Between Velux And Andersen Skylights
Both Velux and Andersen have their own pros and cons. They're pretty close in quality overall, but the difference is in other things. The biggest differentiating factors between them would be their product range, durability, price, and availability.
Let's see how these differentiating factors work out for both brands and how these make them different from each other.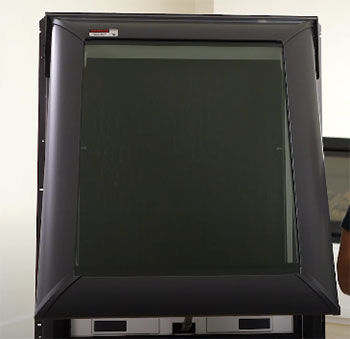 Both brands are pretty big and have a rich catalog.
But when it comes to skylights, Velux has a wider range of product options.
Andersen has a strong catalog too, but their skylight options are a little limited.
Velux is like the path forger in the skylight industry.
Manual, automatic, solar, roof window- any kind of roof opening you want, you'll get it there.
And not just that, they have multiple options for every category. You'll never run out of options to choose from.
The best part is their modern skylight addition. Solar skylights, commercial ones- they've revolutionized the skylights department with their designs and options.
Andersen is slightly behind, but there are layers to that. It isn't that they don't have options, they do. But most of their catalog is a mix of windows and other outlets.
They don't even have skylights, what they have are "roof windows". That too doesn't have many options.
So if you're trying to choose one from their catalog, you might feel a little stuck with the product options.
Well, this is where the real battle begins. Both brands are pretty sturdy, but Velux is just ahead in terms of durability.
Andersen is sturdy, but only when you aren't comparing them to any other brand.
Velux skylights are the epitome of durability. The company even recommends roof contractors to make sure the installation process is smooth and faultless. Sure, they wear off too but those are pretty rare incidents.
Andersen is pretty far behind in this department. Their roof windows aren't bad, but they tend to leak at the slightest change of condition.
Condensation problems are also worse with Andersen, the fillet and the seal wears off pretty quickly. The frame can take a good pounding, but not the other parts.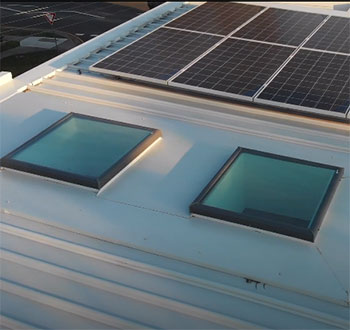 It is a toss-up battle in this department. Velux is priced higher but easily available.
Andersen is more affordable, but getting your hands on them can be a little tricky.
Velux skylights have a pretty wide price range, but it is usually higher than other brands.
The good thing is, you can find them almost anywhere.
Andersen skylights come at a cheaper price.
But the problem is, the company discontinued the skylights (or "roof windows", as they called it) product line in 2015.
So it is pretty hard to get your hand on them. You'll either have to buy them secondhand or go through a roofing contractor to source them.
The positive part is, the replacement parts for their roof windows are still available. You can get them whenever you want, they're pretty easy to find.
Which One Should You Go With?
Well, this is the tricky part. Velux and Andersen- both are really close in terms of quality. As for the other features, they have their own pros and cons.
Comparing them is hard enough, but picking one from them is even harder. So as you can guess, there is no straight answer to this question. Everything will come down to you.
Well, that doesn't mean you have to be stuck though. You can definitely pick one between them, you'll just have to look at other features.
Better yet, look at your own list of what you prefer. That way you can go with the one that checks off the most boxes on your list.
If you can afford a little splurge and don't want to look around too much, Velux skylight is the best option for you.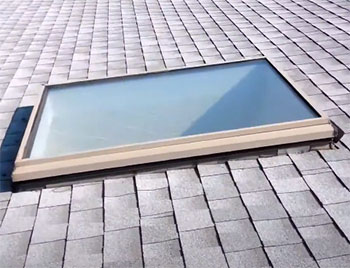 They have a pretty big catalog and there are lots of options for every type of skylight.
Plus they're durable to the max, you won't have to worry about leaking or replacement much.
If you're looking for more affordable options or want specific models, Andersen skylights are good options.
They're pretty sturdy and have some good options, especially if you're looking for roof windows.
And the best part is, you'll get them at a much more affordable price than Velux.
Overall, Velux is the better choice between the two brands. But if you want affordable options or a specific model, Andersen skylights are pretty good too.
Frequently Asked Questions (FAQ)
Here are some questions people usually ask about Velux, Andersen, and skylights in general.
Are Andersen skylights discontinued?
Yes, Andersen skylights have been discontinued since 2015. The good news is, you can still buy replacement parts for them.
Which skylight is best?
Depends on your preference. But Velux, Andersen, and Pella are top contenders.
What's the difference between VELUX and skylight?
Skylight is a broad term, it covers all types of roof openings. Velux is a brand that's very popular for its skylights.
What is the life expectancy of a VELUX skylight?
In normal weather and climate, a Velux skylight can easily last 20-30 years. But the numbers might be different for regions where weather and climate change pretty frequently.
Final Verdict
VELUX vs. Andersen skylights has been a debate topic for a pretty long time. Both of them are high-quality and have their own pros.
Objectively speaking, Velux is the better choice between these two options. But if you want a more affordable option, Andersen is as good as any.
Make sure to contact a roof working expert to know which one is better suitable for your region and you'll be good.