Homes are our safest place, and we can only rely on them as a trustable one. That's why we've introduced the two best home designers in Texas: Tilson and United Built Homes.
They both are pretty similar and dissimilar at the same time. If we look at the roof, Tilson proposes Owens corning architectural composition shingles, whereas United offers Laminated asphalt shingles.
Other than these, there are many others. Let's check them out in detail.
A Brief Comparison Table
| | | |
| --- | --- | --- |
| Specifications | Tilson Homes | United Built Homes |
| Foundation | Site-specific, geotechnical investigation, Engineer designed, slab on grade, Third-party inspections prior to placement and tensioning | Slab, pier, piling, or stem wall foundations—built to meet or exceed building code requirements and ensure stability |
| Roof | Owens Corning architectural composition shingles, Synthetic roof underlayment, Galvanized drip edge | Laminated asphalt shingles, Attic ridge vents with a limited lifetime warranty, and Metal roof options available as an upgrade   |
| HVAC | Lennox 15 SEER matched system, Scroll technology compressor, 5-year compressor warranty, Fresh air intake system, Return air vents in all bedrooms, Interior air exhaust systems, Media filter, Programmable thermostat(s)   | Energy efficient electric furnace standard, Variety of heat pump and gas furnace options available, 16 SEER air conditioning standard with upgrades available, Energy saving digital thermostat   |
| Kitchen | Granite countertops with ceramic tile backsplash | Kent Moore Cabinets: Full extension drawer slides, Adjustable shelving in upper cabinets, 42″ upper cabinets, All wood frame face cabinets, Undermount stainless steel sink. | Paint-grade cabinets. Stain-grade cabinets option available, Granite countertops with 4" backsplash in kitchen and bathrooms. Other countertop option upgrades are available. |
Key Differences Between Tilson And United Built Homes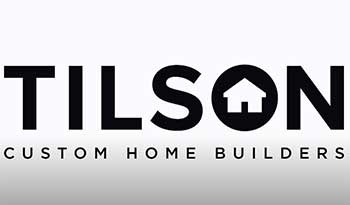 Home is where the food is good. And for perfect food, a good kitchen is obligatory too.
Nowadays, kitchen space is not prioritized much, but not with Tilson and United-built homes.
Tilson, for aesthetic vibes, has granite countertops with ceramic tile backsplash as an option.
Plus, you get more cabinets where the drawer slides with full extension.
Additionally, adjustable shelves in upper cabinets and 42" upper cabinets are another plus point to keep cooking items.
And lastly, for rigidity and stability, the cabinets are made of all wood frame face. For the sink, they've under-mount stainless steel as their option.
Now, about United built homes kitchen categories, they offer paint-grade cabinets. They have a stain-grade cabinet option too. They have granite with a 4" backsplash in the kitchen for countertops, with other options available.
In any home, if the foundation is proper, the whole building is stable. Taking it into account, Tilson Homes and United Built Homes have ensured the best they could.
Tilson Homes foundation features depend on the site-specific, and proper geotechnical investigation is done. The engineer designed it while the slab on grade ensures a shallow foundation in which a concrete slab rests directly on the ground below it.
Before any placement and tensioning, a proper third-party inspection is necessary, and it's being taken care of by Tilson Homes.
United Built Homes is not left behind too. For foundations, they've categories: slab, pier, piling or stem wall foundations. United Built Homes has considered it to meet or exceed the building code requirements and ensure stability.
A good roof speaks for a good home. Tilson homes have Owens corning architectural composition shingles. A synthetic roof is laid between a subfloor and a finished floor.
And the edges are carefully drip galvanized so that the thin sheet of metal is fastened to the eaves of your roof.
Whereas the shingles of United Built homes are laminated asphalt with a limited lifetime warranty and synthetic underlayment.
Moreover, they have a ridge vent installed at the peak of a sloped roof, ensuring that the building's attic has warm, humid air to escape. Perfect for residential buildings!
An upgrade of United-built homes has a metal roof as an option too.
After the foundation and roof, one main aspect of comport is heating, ventilation, and air conditioning. Before starting, let me tell you Tilson has many features to offer. Let's check them out.
In their HVAC section, they have a specially designed compressor that works in a circular motion, the scroll compressor. They are considered more reliable and efficient than reciprocating types.
A good SEER has at least a rating of more than 14. And Tilson homes has Lennox 15 SEER matched system with a five-year compressed warranty.
It is obvious to ensure a fresh air system for the intake system. Also, the bedrooms have a return air vent system attached to them.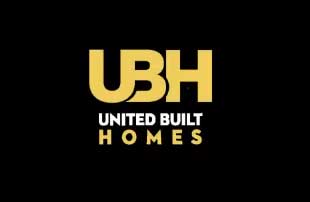 Other than that, the air to deliberately removed from the building envelope and rejected by the environment in their interior air exhaust system.
Lastly, their HVAC has a thermostat with a programmable system to regulate the temperature according to the weather.
Now let's introduce United Built Homes, which has energy efficient electric furnace standard set for HVAC.
Moreover, where Tilson has 15 SEER, United-built homes have 16 SEER air conditioning with upgrades available.
Moreover, various heat pump and gas furnace options are available in United Built homes. Also, their thermostat is energy saving digital one to regulate temperature.
Frequently Asked Questions (FAQ)
Who is the best quality home builder?
If you want to know between Tilson and United built homes, it's Tilson. Due to its added diversities and options availability.
Who are the top-rated home builders in Texas?
Lennar Homes, D.R homes, K-Hovnanian homes, Pulte homes, etc., are the top-rated home builders in Texas.
How does Tilson financing work?
Well, apply for and gain a permanent loan commitment, and Tilson will take care of the rest of the interest accessible. No payments during construction or anything. Just rely on Tilson.
Who is the best home builder in the USA?
There are many on the list for the USA, such as David Weekley, Meritage homes, Beazer homes, DR Horton, etc.
Conclusion
Keeping the best for homes in mind, these two home builders have arranged specifications that will cover everything.
As both are pretty competitive and have unmatchable features, we've tried to sort it down under differences for you to choose easily.
You built your happy home with the perfect choice.