The best spices can't always be found in supermarkets. The variety of spices at your grocery store may be constrained depending on where you live.
Many spices sold in mass markets may already be several years old when you purchase them, lacking the potent flavor and smell they are meant to offer.
The Spice House and Penzeys are the two most popular spice sellers online though they have a few physical stores also. In this article, we will talk about these two spice companies to let you know from where to get the best spices.
A Quick Comparison Table
Here's a quick comparison table between The Spice House and Penzeys for your clear understanding-
| | | |
| --- | --- | --- |
| Specifications | The Spice House | Penzeys Spices |
| Company reputation | Moderate | High |
| Cost | Less expensive than Penzeys | Expensive |
| Customer review | Mostly Positive | Has both positive and negative reviews |
| Physical store | 5 stores | 50 stores |
| Variety of spices | Moderate | High |
Key Differences Between The Spice House And Penzeys
Now, it's time to look at some major differences between these two companies so that you can pick the best one for your meal –
Company Overview and Its Origin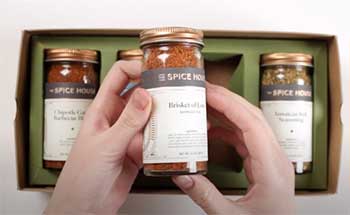 The Spice House, which was established in 1957, sells the finest spices, herbs, mixes, and extracts to customers that include renowned Michelin-star chefs and everyday home cooks.
In order to provide their consumers with unmatched quality and selection, they have spent more than 60 years carefully selecting their extensive global network of premier growers and wholesalers.
Their products range from essential and rare spice varietals to proprietary rubs and blends.
In 2018, after establishing successful professions in finance and technology, Dave and Dan were looking for a more concrete and human-scale cause that they could love and share with their family and friends.
Then they purchased The Spice House and expanded it as they both shared a passion for cuisine and culture.
On the other hand, Penzeys Spices has a glorious history in this spice business. In 1957, William Penzey started a coffee and spice business, but eventually, it became today's The Spice House.
In 1986, William Panzey's son Bill opened a separate spice company on his own, and in 1994, they opened their first retail store.
Comparing their history and reputation to date, Panzeys Spices is way ahead of The Spice House.
Spices are one of the things that we use on an everyday basis. That's why we tend to look for cheaper options but do not sacrifice the quality.
The Spice House and Penzeys Spice both ensure higher quality spices, and for this reason, their price is relatively higher than the general supermarket spices.
But if we compare the price between The Spice House and Penzeys Spices, we can see that Penzeys Spices has a relatively higher price.
However, the difference in their cost variation is very low. For example, ½ cup of regular chili powder from Penzeys Spices costs around $8.49 without shipping costs. On the other hand, ½ cup of the same spice costs $7.79 from The Spice House.
Sometimes, the price of a particular spice is the same on both websites. But overall, the price of Penzeys Spices is always higher than The Spice House, even though the cost variation is only a few cents.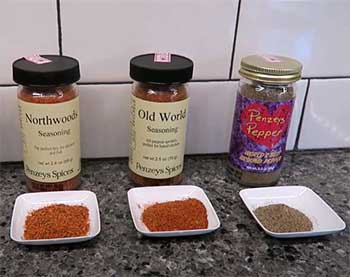 Customer reviews for both The Spice House and Penzeys are positive.
Customers sometimes give reviews about specific spices that they absolutely love.
For example, a few customers say that the ground cassia cinnamon from The Spice House aims to be the ultimate sweet-heat spice.
It can be both hot and flavorful, adding flavor where the food most needs it. Vietnamese cinnamon is used in that spice, which is very rare in the United States.
However, The Spice House has faced some negative reviews also. But most of the negative review was for their difficult website navigation and poor customer care service.
Customer reviews for Penzeys Spices are also good. Especially their Sea Salt Pacific, Tsardust Memories, and Penzeys Pepper got a lot of positive reviews and became the most popular spices on their website.
But the company received a lot of negative reviews in recent years because of its political standpoint in the USA. The rumor of finding heavy metals in the Penzeys Spices has also triggered negative reviews.
The Spice House and Penzeys Spices both have a wide range of spices available on their website. However, Penzeys Spices is bigger than The Spice House both online and offline.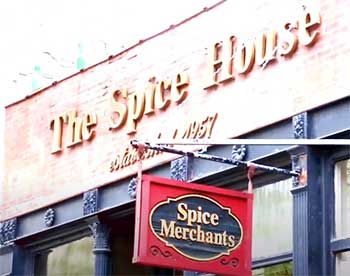 Penzeys Spices has around fifty retail stores all over the nation, whereas The Spice House has only five stores.
Not only the company's size, but Penzeys Spices also has a slightly higher number of spices.
Their catalog is pretty extensive, and you can find any type of spice with just one click.
Numerous cinnamon kinds, including Vietnamese, Indonesian, and Ceylon species, as well as unusual spice combinations with names like Sunny Paris and Arizona Dreaming, can also be found in Penzeys Spices.
They also did a nice job with their jars, which typically come in two sizes, a quarter-cup, and a half-cup. The quarter cup size is particularly helpful if you want to try a new spice but don't want to take the chance of wasting most of it.
Which One Stands Out?
Deciding the best one out of these two is very tricky as you have to consider multiple factors while making the decision. People always tend to trust big brands and companies.
So, if we consider the company's popularity and size, Penzeys Spices is ahead of The Spice House. But if you are looking for spices that are less costly and also have the best quality, go for The Spice House.
Frequently Asked Question (FAQ)
Are Penzeys Spices really better?
Yes, Penzeys Spices are really better than other alternatives. One taste is all it takes to determine that a Penzeys jar is superior to the norm. The flavors of Penzeys Spices are crisp and well-balanced and do not contain any dusty, confused flavor that frequently can be found in other options.
Who bought the Spice House?
Patty and Tom Erd, the sister and husband of Bill Jr., were left in charge of running the Spice House. Dave Grossman and Dan Yates, the new owners, purchased them two years ago. The rest of the tale is now known to you as well. The Spice House has been run by them successfully.
Who is the owner of Penzeys Spices?
Bill Penzey is now the CEO and owner of Penzeys Spices.
Who owns the Spice House in Milwaukee Wisconsin?
Tom and Patti Erd are the owners of The Spice House in Milwaukee Wisconsin. They purchased this business from Patti's parents in the twentieth century.
Final Words
Choosing the right spices for your cooking is not an easy task. A tiny degradation of the spice quality can ruin your whole meal. Similarly, great spices can make your meal ten times better.
Perfect spices can change the aroma of your food also.
The Spice House vs. PenzeysSpices is really a tricky topic to decide which produces the best spices. But you should not be holding onto this topic too long as both companies have amazing quality spices that can satisfy you to the fullest.
So, order now and enjoy.