When it comes time to replace the windows in your home, you want to make sure you choose a high-quality product that will last for years to come. Two popular brands of vinyl replacement windows are SI Windows and Milgard Windows.
But which one is the better option for your home?
In this comprehensive guide, we'll compare the pros and cons of SI and Milgard vinyl windows to help you make an informed decision.
A Brief Comparison Table
| | | |
| --- | --- | --- |
| Feature | SI Windows | Milgard Windows |
| Frame & Sash | Basic hollow vinyl extrusion | Premium reinforced vinyl formula |
| Glass Options | Double pane, some triple pane options | Double pane, premium triple pane options |
| Exterior Colors | 5 standard colors: white, almond, desert sand, bronze, black | Standard white or sand, unlimited custom colors |
| Warranty | Limited lifetime on vinyl, 20 years on glass | Full lifetime on materials and workmanship, 10 years on glass |
| Price | Budget-friendly | Higher-end |
| Manufacturing | Made in USA | Made in USA |
Overview of SI Windows
SI Windows (formerly known as Survivor Industries) is a company based in Owatonna, Minnesota that has been manufacturing windows since 1932. They offer a full line of vinyl windows including single hung, double hung, sliding, casement, awning, and specialty windows.
Some key features of SI Windows include: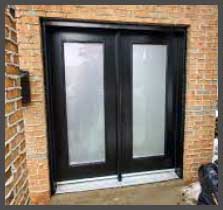 Variety of frame colors – Choose from white, almond, desert sand, bronze, or black exterior frame colors.
High energy efficiency – SI windows can reach up to R-5 rating to help reduce energy costs. Their ClimateShield technology features foam-filled frames and sashes.
Numerous glass options – Select clear insulating glass, tinted, tempered, or laminated glass. There are also triple pane options.
Limited lifetime warranty – The vinyl and component parts are warranted for as long as you own your home. The glass has a 20-year warranty.
Made in the USA​ – SI windows are manufactured domestically at their Minnesota facility.
SI Windows are generally very affordable and offer a good value. They are a great option for homeowners looking for a basic, no-frills vinyl window.
Overview of Milgard Windows
Milgard Windows is one of the leading national manufacturers of vinyl replacement windows based out of Tacoma, Washington. They have been crafting windows since 1962. Milgard offers vinyl windows in both single hung and double hung styles.
Notable features of Milgard Windows:
UltraTM and Tuscany® series – These are Milgard's premium vinyl window lines with enhanced features and options.
Energy efficient – Milgard windows meet ENERGY STAR® requirements in all 50 states. Their Triple Pane series offers up to R-5 rating.
Premium vinyl construction – Milgard uses premium vinyl formula for strength and durability. Frames have reinforced corners.
Variety of colors – Milgard windows come in standard white or sand, as well as custom colors.
Full Lifetime Warranty – Milgard has a Full Lifetime Warranty covering defects in materials and workmanship.
Made in the USA​ – All Milgard windows are designed and assembled in the United States.
Milgard is known for exceptional quality and performance. Their windows sit at the higher end of the price spectrum.
Key Differences Between SI And Milgard Windows
Now that we've provided an overview of each brand, let's compare some of the most important factors you should consider when choosing between SI and Milgard vinyl replacement windows.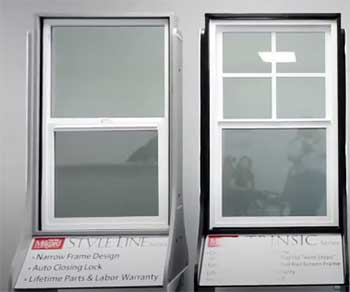 One of the biggest differences between SI and Milgard is the quality of the vinyl frame and sash.
SI Windows uses a basic, hollow vinyl extrusion for the frame and sash.
While durable, it's a standard vinyl formula that is prone to some flexing.
Milgard takes it a step further with their premium vinyl that has a reinforced hollow frame and sash for enhanced strength.
Milgard's corner joints are also fully fusion welded for a sturdy frame.
Overall, Milgard wins for having a more robust window construction. Their premium vinyl and welded corners add strength and reduce flexing. SI Windows are decent quality but use a basic vinyl extrusion.
Both Milgard and SI offer energy efficient double pane glass windows, but Milgard has a slight edge in terms of glass variety and quality.
With SI Windows, you can choose from clear insulating glass, tinted, tempered, or laminated glass, and there are some triple pane options available. Milgard also offers clear, tinted, tempered, and laminated glass.
However, their highest end Tuscany® series comes standard with a triple pane, energy efficient package. They also use premium SmartSunTM glass for blocking UV rays.
For glass variety and quality, Milgard is the winner. But both brands offer ample glass options to meet energy-efficiency needs.
SI Windows offers more standard exterior color options than Milgard – white, almond, desert sand, bronze, and black. Milgard has just standard white or sand for their stock colors.
However, Milgard allows you to upgrade to a variety of custom exterior colors for an added cost. So in terms of custom color matching, Milgard provides endless options.
For custom color matching, Milgard wins thanks to their Colors program. But SI provides more standard color options.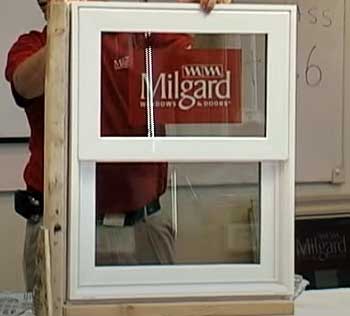 The warranties offered by each company are fairly similar. Keep the fine print in mind though.
SI Windows provides a Limited Lifetime Warranty covering the vinyl and component parts for as long as you own the home.
The insulated glass units have a 20-year warranty.
Milgard also offers an industry-leading Full Lifetime Warranty.
This covers defects in materials and workmanship in vinyl and moving parts. The glass is covered for 10 years.
The warranties are comprehensive, but Milgard offers the edge with their Full Lifetime Warranty on materials and workmanship rather than just defects. Both warranties require proof of purchase and proper product maintenance.
In terms of cost, SI Windows are generally one of the more budget-friendly options in vinyl replacement windows. Milgard Windows sit at the higher end of the price spectrum when comparing brands.
However, you may be able to find Milgard windows for lower prices from specific local window dealers. So always compare exact bids.
Overall, SI Windows win for affordability, especially if you're price conscious. Milgard does cost more but their windows may save more over time in energy efficiency.
Key Takeaways – SI And Milgard Windows
For premium vinyl construction, Milgard is the winner. Their reinforced hollow frames minimize flexing.
Milgard offers more variety when it comes to high-end glass packages and options.
Milgard allows more custom color choices with their Colors program.
The warranties from both brands are similar, but Milgard offers a more comprehensive Full Lifetime Warranty.
SI Windows are more budget-friendly than Milgard, which sits at the higher end of prices.
Both manufacturers make their windows in the United States.
Frequently Asked Questions (FAQ)
Before deciding between SI or Milgard windows, it helps to have your most pressing questions answered. Here are some commonly asked questions about these two brands:
What company makes the best vinyl replacement windows?
There are several great vinyl window manufacturers such as Pella, Andersen, Jeld-Wen, Atrium, and many more. Overall, Milgard is regarded as one of the very best in terms of quality vinyl formula, construction, energy efficiency, warranties, and brand reputation. SI Windows are a good affordable option, while Milgard sits at the higher end for premium features and performance.
Is Milgard a good brand of window?
Yes, Milgard has a reputation for being one of the top national manufacturers of vinyl windows. They excel in quality and durability. Their premium vinyl formula and reinforced frame add strength. Milgard windows also offer excellent energy efficiency. Their Full Lifetime Warranty covers defects and workmanship. Overall, Milgard is considered an excellent choice if you're looking for performance and value in vinyl windows.
What are the best windows for Minnesota?
The frigid winters in Minnesota mean you need windows with excellent insulation against the cold. Look for windows with at least double pane glass, premium vinyl frames, inert gas filling like argon, warm edge spacer technology, and U-factors under 0.30. Popular sturdy picks for Minnesota include Milgard's Tuscany series or various triple pane options from high-end brands like Pella.
What are the best windows for Florida?
With the intense sun and heat of Florida, you'll want windows that reduce solar heat gain. Look for Solar Heat Gain Coefficient (SHGC) of 0.25 or less. Also important are impact resistance against flying debris in storms and rain protection via water barriers. Top choices for Florida include impact resistant windows from Milgard, PGT, Pella, and Andersen. Low-E glass, reflective coatings, and tinted glass also help block heat and UV rays.
The Bottom Line
When choosing between SI and Milgard vinyl replacement windows, weigh factors like vinyl quality, glass, warranties, pricing, and features that matter most to you. Milgard makes incredibly durable windows with top-end options, while SI is a more affordable pick.
Get quotes from various window dealers to compare pricing. And remember proper installation is key, so look for an experienced local window contractor.
Your new vinyl windows, whether Milgard or SI, should provide comfort and performance for decades when professionally installed.