After living in my home for several years, I decided it was time to replace all of the old, drafty windows. I wanted something energy efficient but also stylish, so I opted to install Quaker Manchester windows throughout my entire house.
Here's an in-depth review of my experience with these windows, including the pros and cons after having them for a while now.
Overview of Quaker Manchester Windows
Quaker Windows & Doors manufactures the Manchester line of replacement windows. They offer numerous styles, including double hung, sliding, casement, awning, bay, bow, garden, and more.
The Manchester series is one of their mid-range options. It comes with the following key features: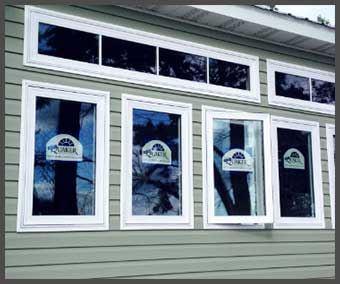 Composite frames made from PVC/vinyl with integrated J-channels
Insulated glass units with Intercept warm edge spacer
Multiple glazing options (double pane is standard)
Variety of exterior vinyl colors
Baked enamel interior finishes
DP rust-proofing on hardware
Optional simulated divided lite grids
Limited lifetime warranty
The Manchester line is marketed as a durable and energy efficient solution perfect for homeowners looking to replace old windows on a budget.
Based on my experience so far, I would say these claims are reasonably accurate.
The Installation Process
I went with a Quaker recommended installer to replace all 32 windows in my two-story colonial style home. The installation team was professional and efficient. It took them two full days to complete the job.
They started by removing my old windows one-by-one, making sure to protect the interiors. After taking precise measurements, they installed each new Manchester window, secured it, sealed around the edges, tested for smooth operation, and repeated the process.
I was relieved there were no major issues or damages. The installers cleaned up well afterwards too.
Overall, I was satisfied with how smoothly the window installation went. It was completed on time and on budget with no unwanted surprises. The windows transformed the look of my home both inside and out.
Quaker Manchester Windows Pros
Here are some of the biggest pros I've experienced so far after living with Quaker Manchester windows:
The Manchester line has an average U-factor around 0.30 depending on the specific window configuration. This means they provide good insulation against heat transfer.
Combined with the multi-layered glazing, gas fills, and warm edge spacers, my new windows have helped reduce outside noise and improved climate control in my home. I've noticed lower AC bills in the summer and reduced draftiness in the winter.
These windows are built from heavy-duty PVC that holds up well to weather, wear-and-tear, and seasonal temperature swings. The composite frames eliminate the need for painting or staining.
So far, I've been impressed by how sturdy the Manchester windows feel compared to the old wood windows in my house. They still operate smoothly despite being subjected to high winds, rain, snow, and everything else Maine weather can throw at them.
I chose a bronze exterior with white interior finish for my new Quaker windows. This color combination looks sharp on my home. The sculpted frame design also adds depth and architectural interest from the curb.
Inside, the clean white vinyl finish brightens up my rooms and complements my decor. I'm glad I spent a bit extra on the simulated divided lite grids as they really enhance the aesthetic. Overall, the Manchester windows have given my home an updated, stylish look I'm proud of.
Quaker provides a Limited Lifetime Warranty on their Manchester line of windows. This guarantees the vinyl and hardware components against defects for as long as I own my home. Glass components are also covered for 20 years.
Knowing these replacement windows are backed by a strong national warranty gives me peace of mind. Overall, the warranty coverage is fair and on par with other brands.
In shopping around and getting quotes, I found the Manchester series to be very competitively priced. The total cost to install all new windows was several thousand dollars less than what some higher end brands would charge.
For me, the Manchester line offered a great balance of quality components and sensible pricing. While not the cheapest option, they provide excellent value in my opinion.
Quaker Manchester Windows Cons
No product is perfect, so here are a few downsides to note about the Manchester window line:
Not Completely Draft-Free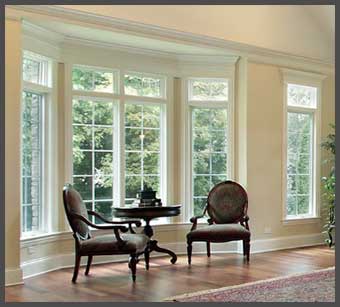 While much better than my old windows, I can occasionally feel a slight breeze around the edges of the new windows on windy days.
This indicates they may not seal quite as tightly as some higher end casement or awning styles.
Adding additional caulk and seals would probably help.
Overall, the Manchester series sufficiently reduces, but does not completely eliminate, all drafts.
The build quality of the Manchester window hardware leaves a bit to be desired. The locks, cranks, and hinges areserviceable but have a flimsy plastic feel.
I wish Quaker opted for sturdier hardware components like those found on some premium window brands. This would improve the opening/closing functionality and durability.
The Manchester line only comes with standard double pane glass. There are no options for triple pane, impact resistant, or other high end glazing upgrades.
Additionally, I don't believe these windows qualify for the Energy Star Most Efficient designation. If top-of-the-line thermal performance is paramount, other (pricier) brands offer better choices.
The fiberglass screening used on the Manchester windows is fairly flimsy. One of my screens already has a small tear after less than a year.
The screen frames also feel cheap and easily bend out of shape. Paying extra for pet-resistant screen mesh may have been wise in hindsight for durability.
Key Takeaways: Are Quaker Manchester Windows Worth It?
At the end of the day, I'm very satisfied with my Quaker Manchester windows. The pros far outweigh the cons for my needs and budget. I would absolutely recommend these windows to other homeowners looking for the following:
Significant energy efficiency upgrade over old single pane windows
Classic styles to match most homes
Durable, low-maintenance vinyl construction
Visually appealing color/grid options
National lifetime warranty for peace of mind
Competitive pricing that provides excellent overall value
The minor drawbacks with performance, hardware, and screens are reasonable tradeoffs given the affordable price point. While not the most luxurious replacement windows on the market, the Manchester series from Quaker looks great, saves energy, and holds up well. They've been a fantastic solution for my home.
Frequently Asked Questions (FAQ)
Are Quaker Manchester windows any good?
Yes, I've found the Quaker Manchester windows to be very good overall. They offer a great combination of visual appeal, durability, energy savings, and affordable pricing. For a mid-range vinyl replacement window, they provide excellent quality and value.
Are Quaker windows energy efficient?
Quaker Manchester windows are energy efficient, thanks to their multi-layered insulated glazing, thermally optimized frame design, and weatherstripping. They meet ENERGY STAR guidelines for U-factors in most configurations. While not the most efficient, they still provide meaningful energy savings over old single pane windows.
Who makes the best home windows?
Some of the top window brands based on various expert reviews and my own research include Andersen, Pella, Marvin, Milgard, Simonton, Jeld-Wen, and Kolbe. Quaker offers a good value option that may cost thousands less than these premium lines.
What is the warranty on Quaker windows?
Quaker provides a Limited Lifetime Warranty on the Manchester line. This covers defects in materials and workmanship of the vinyl and hardware for as long as you own the home. Glass components have a 20-year warranty. Make sure to register your windows and save sales documentation.
Conclusion
I'm very happy with my decision to install Quaker Manchester windows in my home. If you're considering replacing old, inefficient windows I would certainly recommend getting a quote for the Manchester series.
For the price, they deliver noticeable upgrades in aesthetics, durability, and performance. Let me know if you have any other questions!