Home warranties are of utmost importance if you want to protect your home appliances and systems if they are damaged. Two great companies to choose from are PSEG worry-free and American Home Shield.
Their main differences include one being mostly costly, one being better for big-ticket items, and some other smaller differences to consider.
Keep reading to find out more!
A Quick Comparison Table
| | | |
| --- | --- | --- |
| Specifications | PSEG Worry Free | American Home Shield |
| Coverage quantity | Can choose | Cannot choose |
| Cancellation | Cancel any time with conditions before and after 30 days | Cancel any time with conditions before and after 30 days |
| Covers repairs | Yes | Yes |
| Covers replacement | No | Covers for big ticket items |
| Type of items it is better for | Smaller ticket items | Big ticket items |
| Pricing | Lower | Higher |
Key Differences Between PSEG Worry Free And American Home Shield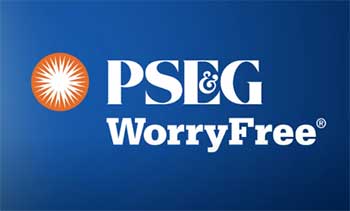 With the PSEG worry free plan, you can choose the number of items to get coverage for and therefore pay a much smaller price monthly per appliance.
This can be more convenient and budget-friendly than the plan in American Home Shield.
In the case of American Home Shield, they offer a "pick 10" plan in which you will be required to pick 10 appliances for which you'll receive coverage.
Of course, you can switch plans, but the quantity of appliances stays at 10. This is quite nifty if you have several appliances in your household.
The catch is it will cost you $600 a year. Suppose you don't have that many appliances or the chances of an appliance going bad are low and infrequent, in which case it is best not to purchase this plan.
In the case of the PSEG worry free plan, you have the option to cancel within 30 days and receive a full refund. Any cancellation made after 30 days will be subjected to a pro-rata refund less any paid claims (where it is applicable).
In the case of American Home Shield, if the contract is canceled within the first 30 days of coverage, there will be a refund minus any service and claims that have been incurred by the company.
If the cancellation is made after 30 days, then you will get a pro-rated refund of the contract fees for the rest of the contract term minus an administrative fee of up to one month's payment (permitted by law) along with any service or claims costs incurred by the company. These terms may vary depending on the state.
As part of their general policy, both companies provide repairs as promised. The cost and conditions obviously vary and are different.
We will see more into that in the next points explained in the article.
This specification is correlated with the next ones to come.
Replacement is covered for your damaged or worn-out appliance for the plans purchased from American Home Shield. In other words, you have the option for full repair and replacement covered. This is a great plus point for big-ticket items.
PSEG Worry Free on the other hand does not have this convenient option. According to their policy, they only provide coverage for repair.
There is no coverage for replacement, and you will have to pay for your own parts at times. Better to not avail this for big-ticket items.
Type of Items It Is Better For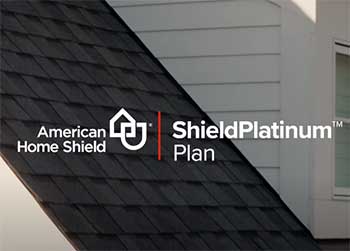 As stated above, the companies have a distinction in the field of repair and replacement.
PSEG Worry Free only covers repairs and if replacement is required, you must additionally pay for that.
Whereas American Home Shield gives coverage for repairs and replacement.
It is a good idea to seek out PSEG Worry Free plans for smaller ticket items. This refers to items/appliances that are smaller and less expensive.
For instance, your electric toaster oven or immersion blender. These are less expensive compared to major appliances like air conditioners and refrigerators so funding for replacements would cost less.
For American Home Shield, you can avail of their plans for bigger ticket items. For such appliances as mentioned above such as refrigerators or air conditioners.
Replacement for any damaged parts for such appliances will cost more hence it is better to purchase a plan from the company which will also provide replacement coverage.
American Home Shield comes with a service fee worth $100 along with an additional rising annual premium worth $600 (in the state of New Jersey).
This high amount is another reason why American Home Shield is not the best option for small ticket appliances since it's not a wise decision to spend so much on them.
So better to put that money into getting coverage for big-ticket appliances. This video also explains why it worths the higher cost.
The premiums for PSEG Worry Free are much less. The values are around the range of $100 – $300 annually depending on the number of appliances chosen with no additional service fees.
Frequently Asked Questions (FAQ)
Does PSEG worry free cover parts?
PSEG Worry Free does not cover all parts. The response times will vary based on the nature of the problem and seasonal demands. There is no priority service, annual inspections, regular maintenance, or guaranteed response time provided by this plan.
Is Home Security of America the same as American Home Shield?
They are not the same! Home Security of America (also known as HAS) and American Home Shield (AHS) are both 2 different home warranty companies.
What does PSEG cover?
PSEG Worry Free plans to allow for a one-time paid a low monthly fee for the coverage of heating protection plans, cooling protection plans, kitchen protection plans, laundry protection plans, and other protection plans such as natural gas pool heater, natural gas grill, gas fireplace, etc.
How much does a home warranty cost in NJ?
The estimated range for average annual cost is $480 – $780. You must also be aware that all home warranty providers have service charges that range from $60 to $150, along with an estimated average of around $85.
Conclusion
This study of PSEG Worry Free vs. American Home Shield has revealed that both home warranty companies have great potential and that plans should be purchased from them based on requirements.
Neither can be said to be better or worse than the other since even with their differences, each company offers a balanced uniqueness.
Each is well suited for a spectrum of purposes and plans can be purchased accordingly. So, we wish you happy purchasing of any of the two!