PEX Universe offers plumbing, heating, HVAC, PEX, fittings, valves, thermostats, and electrical supplies. In contrast, SupplyHouse sells PEX, heating, plumbing, pumps, valves, fittings, kitchen & bath, and HVAC & IAQ supplies.
Are you looking for a reliable brand to buy various types of plumbing supplies, parts, and HVAC? PEX Universe and SupplyHouse are the two most widely-known companies as they offer a wide range of products.
We will walk you through in-depth differences between them.
A Quick Comparison Table
| | | |
| --- | --- | --- |
| Specifications | PEX Universe | SupplyHouse |
| PEX Supplies | PEX tubing, fittings, manifolds, valves, and tools | PEX tubing, fittings, manifolds, valves, tools, installation parts, and various packages |
| Plumbing Supplies | Water heaters, expansion tanks, pumps, well tanks, access doors, etc. | Water heaters, pumps, Macerating toilet systems, garbage disposals, tub & shower products, expansion tanks, etc. |
| Heating Supplies | Boiler room supplies, zoning & controls, radiators & parts, gas products, specialties & misc | Thermostats, Maxitrol gas regulators, underground gas products, various heaters, temperature & pressure gauges, heat exchangers, etc. |
| HVAC Supplies | Unit heaters, gas valves, ignition, burner controls, space heaters, and hand dryers | Mini Split Air Conditioners, Ventilation Fans, dampers, Dehumidifiers, Condensate Removal Pumps, etc. |
| Valves | Ball valves, stop valves, gas ball valves, zone valves, etc. | Ball valves, check valves, PVC check valves, gate valves, meter valves, etc. |
| Certifications | NSF certified | UL certified |
| Shipping | Better | Good |
| Customer Service | Good | Better |
| Return Policy | Better | Good |
| Price | Slightly Higher | Affordable |
Key Differences Between PEX Universe And SupplyHouse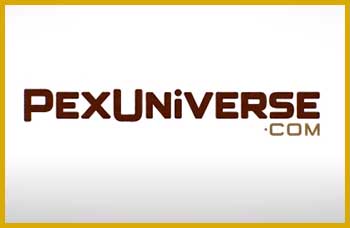 PEX Universe sells six varieties of PEX supplies in two separate categories: PEX Plumbing and PEX Radiant Heating.
You can use their Barrier PEX Tubing for concrete slab, hydronic heating, and underfloor.
If you want to use any coil memory, their PEX-AL-PEX tubing is perfect for simple installation.
On the other hand, SupplyHouse offers 21 PEX items in two sections. The company sells various Radiant heat-based products such as manifolds, panels, insulation, control devices, etc.
23 plumbing products are available for PEX Universe. For instance, the company offers various water heaters, such as tank-based, tankless, indirect, etc. They have the capacity to hold 10 to 100+ gallons of water.
You can choose different pump options, such as circulator, booster, sump, jet, sewage, condensate, etc.
In opposition, SupplyHouse comes with 32 plumbing items. They offer various water filters, such as under-sink systems, whole house systems, water softening & treatment systems, etc.
The company also delivers different tub & show items, like shower heads, shower arms, shower pan liners, etc.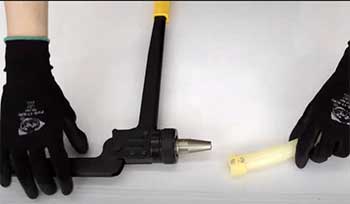 PEX Universe sells 34 heating supplies.
You can choose their gauges for better temperature and pressure tracking.
If you want to separate the hydraulic system, purge tees come in handy too.
The company also delivers in-line horizontal and vertical eliminators in different sizes for various connections.
Contrarily, SupplyHouse has 36 heating items. They sell various types of Thermostats, such as programmable, non-programmable, etc.
In addition, they offer various boilers from different brands, BTU output ranges, fuel types, system types, efficiency, vent types, etc.
PEX Universe usually sells five varieties of HVAC Supplies. The company has a collection of different heaters, such as oil-fired, electric, and gas.
You can use them for household and commercial purposes. This reliable brand also offers different hand dryers. They vary in type, color, wattage, voltage, housing, and price.
On the other hand, SupplyHouse comes with 33 types of HVAC supplies. They sell various Ventilation & Exhaust Fans from brands like Fantech, Panasonic, Broan-NuTone, Delta Breez, Aprilaire, etc.
The brand also got a collection of humidifiers and dehumidifiers. You can buy Mini Split Air Conditioners from their website.
PEX Universe offers 25 varieties of valves.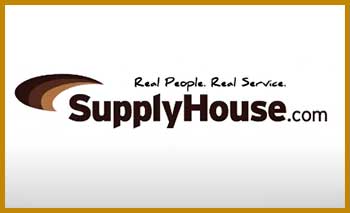 Their radiator valves are a perfect choice for stream radiators.
You can choose the dual check valves to prevent backflow issues in your household.
On the flip side, SupplyHouse comes with 24 types of valves. Their gate valves are available in different types depending on brands, sizes, connection types, and price ranges.
Solenoid Valves come in various options, such as direct-acting Solenoid Valves, Low-Pressure Solenoid Valves, etc.
Products from PEX Universe are NSF-certified. Hence, all the items are tested by authentic organizations to ensure international standards.
Oppositely, SupplyHouse has UL certifications. This ensures the optimal safety and sustainability standards of these products from SupplyHouse.
Though both brands try to ship products on time, customers gave more ratings to PEX Universe than SupplyHouse. PEX Universe succeeded in delivering more than 85% of products on time.
But, a good number of customers complained about SupplyHouse that they had to take several extra days to get the products.
Compared to PEX Universe, SupplyHouse has shown more dedication to its customer service. Customer service issues are more common with PEX Universe. Many people were not happy with their purchases.
But a vast number of people shared positive experiences with SupplyHouse. They try to respond to the customers' queries as soon as possible and aim to solve the problems within the shortest possible period.
Products from PEX Universe need to be returned within 14 to 20+ days, depending on the type. Everything will be written with the product details.
But, SupplyHouse has only seven days return policy. You can't exchange or refund if seven days pass. In this aspect, PEX Universe appears more convenient than SupplyHouse.
Both brands sell thousands of products. Their price range varies depending on the product, brands, and many other aspects.
However, products from PEX Universe are slightly more expensive than SupplyHouse. Their brand reputation and quality assurance make them a top choice.
Which Brand Is Better For You?
We need a wide range of plumbing items and HVAC supplies in our day-to-day life. But our requirements and preference vary.  If you prefer slightly more affordable products with better customer service, SupplyHouse appears to be a decent choice.
The company also has a massive collection of supplies in dozens of categories. But, PEX Universe is overall a better choice due to its better quality assurance and on-time delivery. They also have convenient return policy than SupplyHouse.
Frequently Asked Questions (FAQ)
Which type of PEX is best?
PEX A is better than other options because it can handle up to 500 psi. It has decent burst resistance properties, perfect for extremely cold temperatures.
Are there different grades of PEX pipe?
PEX pipes are available in three types: PEX A, PEX B, and PEX C. They are manufactured in different manufacturing methods such as Peroxide or Engel, Silane or Moisture Cure, Irradiation, Cold, etc.
Where is PEX Universe located?
PEX Universe is located n Brooklyn, NY, and was established in 2004.
What is the difference between Type A and Type B PEX pipe?
PEX A is expandable, whereas PEX B is non-expandable. PEX A has better kink-resistance and burst-resistance properties than PEX B.
Final Thoughts
So, which options have you decided to choose between PEX Universe and SupplyHouse?
Both options are good. But they are suitable for fulfilling particular requirements. That's why we suggest you first go through their websites and look carefully at the specific product's features.
SupplyHouse comes with a vast variety of products at an affordable price. But PEX Universe is better if you prefer a more high-quality product and don't mind spending extra.