Installing downlights in your industrial structure can involve different complications. One of those complications involves installing covers for safety and insulation.
While all downlights don't necessarily need this safety cover, installing one can ensure your building is safe.
Loft Lid is a very popular downlight cover widely used across the US. However, if you plan to use an alternative for size or any other reason, there are some pretty good options out on the market.
So let's have a look.
Loft Lid Substitutes To Cover Your Downlights
If Loft Lid is unavailable around you or you want to try new options, here are some great substitutes that will deliver similar performance.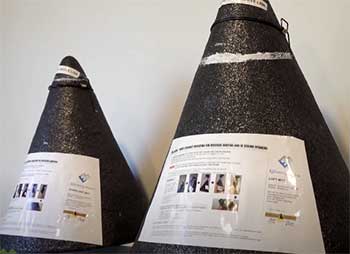 Loft Mitt is a great alternative to Loft LID that offers excellent fire resistance, soundproofing, and energy saving.
One of the key benefits of this alternative is that you can install it from below the ceiling anytime you like.
Loft Mitt complies with AS/NZS 5110 safety standards, which shows how great the insulation clearance and fireproofing are.
It's compatible with LED lights of up to 20 watts.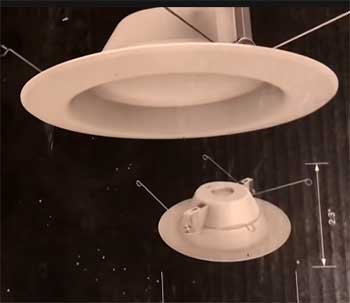 As the name suggests, the basic mitt is similar to the previous loft mitt.
Apart from recessed LED lighting products, you can also use a basic mitt for ceiling speakers.
There are several sizes available to fit the size of your downlight.
You can also install it from below with more breathing space to insulate.
The lamp compatibility is fantastic with a basic mitt as it can easily hold lamps up to 50W.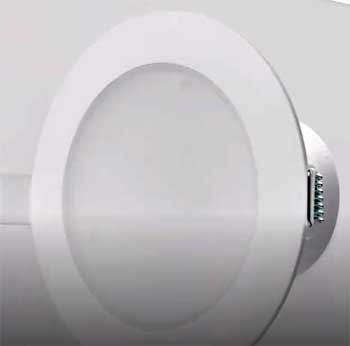 Plastic isolate is just a primary alternative to a loft lid that is less expensive.
That's the reason why it's so popular.
Performance-wise, it safeguards the structure from fire hazards and reduces the insulation clearance to increase energy efficiency.
However, the lack of fire rating can be a slight issue if your downlight has the potential to overheat.
Tin can be a very appealing alternative to a loft lid look-wise. However, practicality doesn't encourage using tin cans to cover downlights.
Because the structure has no fire rating and cannot stop draught, which is not a good look for a downlight cover, though it allows installation from below, there is no transformer holder either.
Igloo is an Australian-made alternative that looks and functions differently than other substitutes on this list. Like, loft lid Igloo is also made of fire retardant materials, so you don't have to worry about fire hazards.
The two-piece construction allows a toolless installation with no complications regarding wires. There are ventilation holes to stop heat generation and maintain the temperature inside the cover.  
Is Loft Lid Worth It?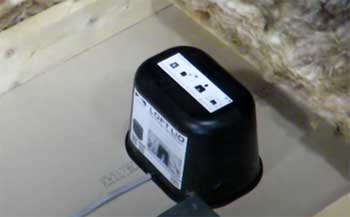 Consider the features and safety Loft Lid offers; there is no doubt that Loft Lid is a sound investment to safeguard your downlights.
There are several benefits, including easy installation, insulation, reduced overheating, and, most importantly, fire retardant.
On top of these features, you get an IP6X rating as a bonus, which pretty much says how good Loft Lid is.
Frequently Asked Question (FAQ)
Do LED downlights need a cover?
No, not all downlights need a cover. You might need to install covers for your downlights for several reasons, and sometimes you might not need one. For the starter, the cover provides safety, insulation, and sound installation of downlights. However, given fire-rated downlights, you might not need a cover.
How do you seal downlights?
Sealing a downlight is pretty easy, and you must ensure an adequately sealed installation to ensure the structural integrity of the downlight and your structure. Then, all you have to do is use an air-tight tape like TESCON VANA and seal the edges of the downlight box.
What is a loft cap?
A loft cap, or you might also know it as a loft lid, is a cover used to cover the internals of the existing downlight. Thermal insulation is a must to save energy; this cap allows you to apply it over it.
Can you put insulation over downlights?
The answer is both yes and no. It's not impossible, but you need to consider what type of downlight you have. Usually, you need a loft cover to apply insulation over downlights. However, if the downlights have clear marking IC-F or IC, insulation can also be used without the cap.
Final Thought
That's a wrap for today. I hope my article will help you get familiar with some excellent loft lid alternatives. As I have said above, Loft Lid is one of the best downlight cover money can buy.
Whether it's the performance or fire retarding, there are very few options on the market that can match Loft Lid. But if you are open to alternatives for fire resistance, insulation or installation issues, you can invest in the other options I discussed above.