After months of research, I finally decided to install Kolbe Forgent windows in my home. As a homeowner, replacing windows is a big investment so I wanted to make sure I chose the right brand.
The entire process from selection to installation took several weeks and now that they're in, here's my thorough review of Kolbe Forgent windows including the pros, cons, and helpful information for other homeowners considering Kolbe.
Why I Chose Kolbe Forgent Windows?
Kolbe is known for making high-quality windows, but they have several lines to choose from. I decided on the Forgent series because of the positive Kolbe Forgent windows reviews praising their durability and energy efficiency.
Here's what stood out to me about Kolbe Forgent: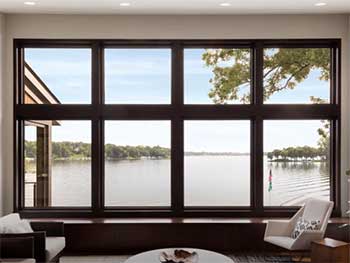 Fiberglass construction – The Forgent line has an exterior fiberglass frame which is more durable than vinyl or wood. Fiberglass holds up better against weathering and won't warp or crack over time.
Superior insulation – With triple pane glass and Kolbe's ThermalLock spacer, Forgent windows insulate really well. I wanted windows that would help lower energy costs.
Custom options – Kolbe gives you a lot of flexibility in terms of sizes, materials, colors, hardware, glass, and other options. I was able to customize my windows exactly how I wanted.
Positive feedback – In my research, I read through many Kolbe Forgent windows reviews from homeowners who said these windows improved their home's comfort and aesthetic. The reviews boosted my confidence in choosing this line.
The Installation Process
I had my Forgent windows installed by a Kolbe-certified installer. The whole process took about 5 days from start to finish. Here are the basic steps:
Initial consultation – The installer came out to take measurements and discuss my window needs. We talked about the different Forgent options and narrowed down the specs.
Ordering – It took about 2 weeks for the windows to arrive after I placed the order. The lead time wasn't bad.
Tear out – The installer removed my old windows and disposed of them properly.
Installation – The new windows were then installed over the next 2 days. This went smoothly and the crew was great about cleaning up afterwards.
Finishing touches – The installer added interior trim and sealed around the windows for maximum efficiency. They also installed the screens once done.
Overall, I was very happy with how the installation went. It was completed on time and on budget with no major issues. The crew was professional and courteous as well.
Design & Appearance
One of my favorite things about the Forgent line is how great they look. Between the clean lines and wide range of finishes, they really improved my home's curb appeal.
Here are some design elements I love about my new Kolbe windows:
Hidden springs – Instead of unsightly coil springs, Forgent windows have a concealed internal locking mechanism for a streamlined look.
Slim profile – The sashes and frame have a narrow width, maximizing the visible glass area.
Simulated divided lites – My windows have simulated divided lites with grilles in the glass for an authentic multi-pane look without obstruction.
Custom colors – I chose a rich exterior color that complements my home's style and exterior materials. The color options were nearly limitless.
The modern, uncluttered appearance of the Forgent windows match my home's contemporary style well. If you have a historic home, there are interior/exterior color combinations to achieve a more classic look too.
Performance & Features
While looks were important to me, performance and durability were the biggest factors in my Kolbe Forgent windows review. Low maintenance, energy efficiency, and noise reduction were my priorities. After living with them for several months now, I can safely say these windows deliver.
Here are some of the key features I've experienced firsthand:
Reduced outdoor noise – The triple glazing significantly dampens outside noise, especially traffic. My home office is much quieter now.
Lower energy bills – I've already noticed a reduction in power use to heat/cool my home. The airtight seal and insulating glass are saving me money.
No rotting or corrosion – The fiberglass and vinyl materials are completely resistant to these issues, even in our wet climate. No need to paint or stain either.
Smooth operation – The windows open and close easily on their concealed tracks. The hardware functions smoothly.
Enhanced security – The strong dual-pane laminated glass deters intruders. I feel much safer with my new windows.
Less condensation – Kolbe's ThermalLock spacer prevents inner condensation so the glass stays crystal clear. No more fog or frost.
Overall, you can tell the Forgent windows are extremely well-engineered. The quality craftsmanship is obvious and they work exactly as advertised.
Cost Considerations
Kolbe windows are an investment, there's no doubt about that. They are pricier than vinyl or basic wood windows from big box stores. In my opinion though, the exceptional quality, performance, and longevity make Forgent windows well worth the higher initial cost over cheaper brands.
Here are a few things to keep in mind if you're budgeting for Kolbe Forgent windows: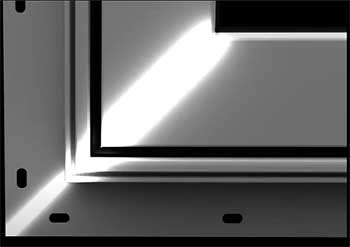 Material costs – As a fiberglass product made in the U.S., you'll pay more than basic vinyl windows. But fiberglass gives you dramatically better insulation, strength, and durability.
Installation costs – I'd strongly recommend hiring a certified Kolbe installer, and their rates are higher than independent contractors. It ensured an optimal installation.
Customization costs – With so many options for glass, hardware, finishes, etc. adding upgrades can increase the price, but allow you to tailor the look.
Energy savings – While expensive initially, the energy efficiency provides savings over the life of the windows. My costs are already decreasing.
Added home value – Quality windows like Kolbe Forgent increase resale value more than cheap windows. It's a long-term investment.
While not cheap, I found the benefits and quality of my Kolbe Forgent windows well worth the investment over inferior brands. The price reflects their outstanding performance and longevity.
Frequently Asked Questions (FAQ)
Here are answers to some of the most frequently asked questions about Kolbe Forgent windows:
Does Kolbe make good windows?
Yes, Kolbe makes some of the highest quality windows on the market. They have excellent craftsmanship, materials and engineering. Their windows are very durable, energy efficient and low maintenance.
How long do Kolbe windows last?
Properly installed and cared for, Kolbe windows can easily last 40-50 years or more. Their fiberglass construction resists rotting, warping and corrosion far better than wood or vinyl. The longevity makes them worth the investment.
Does Kolbe make fiberglass windows?
Yes, all Kolbe windows have an exterior fiberglass frame and sash for maximum durability. Fiberglass is highly resilient and provides excellent insulation. Many styles have interior wood veneers for a natural look.
Who owns Kolbe and Kolbe?
Kolbe & Kolbe Millwork Co., Inc. is family-owned and operated out of Wisconsin. They design, engineer and craft their own windows rather than outsourcing production. Kolbe has been crafting quality windows since 1946.
Final Impressions
After going through the selection, installation, and now months of use, I am 100% satisfied with my decision to purchase Kolbe Forgent windows. The modern style and smooth operation enhance my home.
More importantly, the noise reduction, easy maintenance, and energy savings deliver in terms of performance.
While Kolbe Forgent windows are an investment, their exceptional quality and longevity make them well worth the higher initial cost in my opinion. The performance and durability of these windows should enable them to provide comfort and beauty for decades to come.
For anyone looking for new windows, I enthusiastically recommend the Kolbe brand.