HOOBS has a less powerful CPU and lower memory storage than Home Assistant. But you can connect HOOBS devices using Wi-Fi and Bluetooth radios. Home Assistant devices require an Ethernet port and optional USB dongles to connect any device.
Are you looking for the best hub for your smart home? You might already come across HOOBS and Home Assistant. Both are excellent choices to ease network congestion and remotely control and access different systems.
Let's learn how they differ from each other!
A Quick Comparison Table
| | | |
| --- | --- | --- |
| Specifications | HOOBS | Home Assistant |
| CPU | 1.6 GHz Quadcore ARM Cortex-A53 | 6-Core Amlogic S922X Processor |
| Storage | 16Gb eMMC Embedded Flash Memory | 128GB eMMC Flash Memory |
| Memory | 2Gb LPDDR4 DRAM | 4GB DDR4 |
| Device Connection System | Wi-Fi and Bluetooth radios | Ethernet port and optional USB dongles |
| Compatibility | Compatible to use with all products that emblazoned with the Matter logo | Google, Amazon, and Apple devices |
| Integration ability | Ideal for HomeKit and non-HomeKit devices | Perfect for complicated automation and an entire LAN |
| Warranty | 1-year limited warranty | No |
| Price | Slightly higher | More affordable |
Key Differences Between HOOBS And Home Assistant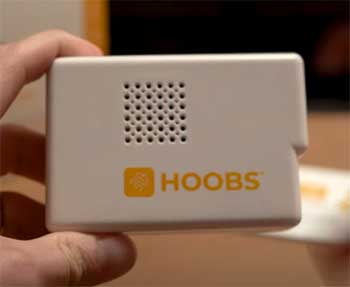 HOOBS comes with a 1.6 GHz Quadcore ARM Cortex-A53 processor, an excellent option for improved single thread and Neon/FPU performance.
This chip efficient chip can implement the Armv8-A architecture and do dual-issuing some instructions.
Its 1.6 GHz Quadcore ensures true multi-tasking and multi-threading to run the operating system smoothly.
Contradictorily, Home Assistant has a 6-Core Amlogic S922X Processor that offers intellectual freedom to do the aforementioned and many advanced tasks.
It is more chipset than typical ones. This powerful processor can handle various data threads simultaneously to transfer data swiftly.
HOOBS has a 16Gb eMMC Embedded Flash Memory. It can freely perform a wide range of tasks.  However, when you run a vast number of devices, it might not be enough.
Thankfully, HOOBS has a memory slot where you can add a 16Gb MicroSD Flash Memory to increase the total storage.
In opposition, Home Assistant comes with 128GB eMMC Flash Memory. This eliminates the need to add an external memory card. The device has enough storage to run a bulky number of networking systems.
HOOBS comes with a 2GB LPDDR4 DRAM, achieving up to 4267 MHz clock speeds. The best part is its lower operating voltage than the typical predecessors, which can be as low as 0.6V.
A 2GB RAM can handle a good number of automatic devices too.
Contrarily, Home Assistant has 4GB DDR4 RAM, which is 50% higher than DDR3 in terms of bandwidth and performance speed. Plus, it can reduce voltage consumption by up to 40% without compromising the transfer rates.
Compared to 2GB RAM, 4GB DDR4 RAM is undoubtedly a better choice.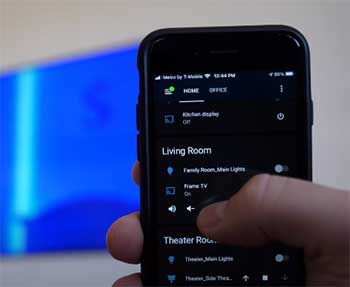 You know what the best part about HOOBS is?
Their devices are easy to connect using Wi-Fi and Bluetooth radios.
It will reduce hardware dimensions and minimize the cost of components.
You don't have to rely on cables to transfer data and communicate with other devices. This makes it a convenient choice.
On the other hand, Home Assistant hubs are easy to connect using an Ethernet port and optional USB dongles. This makes it a little bit inconvenient because of the additional hardware cost.
Plus, the whole system will be disrupted if the main cable line is disconnected or broken.
HOOBS products are compatible with all products that are emblazoned with the Matter logo. You can use it with Google Home, Samsung SmartThings, Amazon Alexa, etc., to create an intelligent home interoperability protocol.
Oppositely, Home Assistant devices work better with Google, Amazon, and Apple devices. However, you can connect it with Leviton Z-Wave, ESPHome, ecobee, Leviton Z-Wave, Garage openers, Honeywell thermostats, Denon AVR, and many other devices.
But, the more device you connect, the more additional hardware you need to use. After all, you must install and run the devices through Ethernet ports or optional USB dongles.
HOOBS is a perfect pick to use with HomeKit and non-HomeKit devices. Creating a truly intelligent home bridge is what you will love about this compact device.
However, setting up new devices is a little bit tricky.
Conversely, Home Assistant is ideal for complicated automation. You can run even an entire LAN using a small Home Assistant device.
Communicating with tons of devices is easygoing for Home Assistant because they can do more intelligent automation. When it comes to high compatibility and powerful automation with complete control, very few options come close to Home Assistant devices.
HOOBS offers a one-year limited warranty from the date you purchase the product. However, it is only applicable to the immediate purchaser. Plus, not all breakdowns are eligible for warranty claims.
You will get only a 14-day free warranty for items like magnetic discs, rings, etc.
On the flip side, Home Assistant does not offer any device warranty. But they will replace their products if it has any manufacturing defects.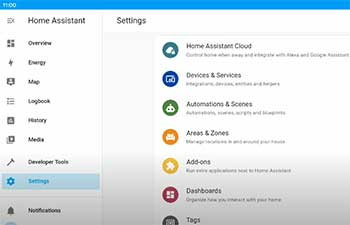 As you know, the processors installed in Hoobs and Home Assistant smart home control devices should know that Hoobs run a little slower.
I mean to say, their comparable device with the Home assistant comes with a slower and less powerful processor.
Though it can easily deal with all your home-controlling chores, it is still not as powerful as the Home Assistant Device processor.
However, Hoobs have a new device named Hoobs pro which can be purchased from their official website.
You would love to have a look and explore its amazing features. It is a little expensive model they have launched recently.
Operating System Integration
One of the best and easiest things you can judge for both home-controlling devices is that these are compatible with all types of Operating Systems.
You may have Apple devices in the house, Amazon, Android, or even devices with the Windows operating system.
A home controller from Home Assistant or Hoobs will find itself compatible with all of them, and you can easily control them with the help of your touches on the mobile screen.
To work with a variety of home devices, an assistant from Home Assistant and Hoobs should have integration from many brands.
Keeping the same thing in mind, Home Assistant and Hoobs collaborate with a great number of brands out there to find their devices compatible so that these devices must be controlled easily.
Some famous brands include Firebaro, Insteon, Xbox, Balboa, and more.
Recommendations From Customers
When you search those community forums and blogs where people compare these devices, one can easily judge which one has more fame.
In my research, I've found that people have recommended Home Assistant more than Hoobs.
However, both devices are excellent to use when controlling your entire home with the help of your mobile phone through a home controller.
You can make your home smart by having a Hoobs or a Home Assistant perfectly installed in it.
Here comes the most arguable point! HOOBS is slightly more expensive than Home Assistant. The main reason behind the slightly increased price of HOOBS hubs is its Wi-Fi, Bluetooth radios, and a one-year warranty.
However, Home Assistant is not still unreliable. After all, many customers shared positive feedback about these products.
Which Brand Is Better For You?
So, you already have a decent idea about both brands, right?
Now, it is time to narrow down the choice. HOOBS can be a good choice if you don't want to take the hassle of an Ethernet or USB cable-based installation system.
But remember, setting up each new device is a little bit complicated, especially if you don't have decent technical skills. Watch this video to understand why its worth it.
Otherwise, Home Assistant is overall a better choice due to its powerful CPU, higher storage, and RAM.
On top of that, the device allows you to connect a massive number of devices at a time. More importantly, it is less complicated to set up.
However, you can't overlook the additional hardware cost due to the absence of a Wi-Fi and Bluetooth radios connection system. Also, they don't offer a warranty that could make them more reliable.
Frequently Asked Questions (FAQ)
What is the difference between Homebridge and HOOBS?
The main difference between Homebridge and HOOBS is that a custom interface sits on top of the HOOBS. Homebridge has a user-friendly ecosystem to make it more accessible to new and inexperienced users.
Are HOOBS good?
Devices from HOOBS are a great choice to connect various smart home devices such as Nest, Ring, HomeKit, and non-native HomeKit products. They have a quick response time too.
Does Home Assistant need Homebridge?
If you want to use Siri to control your Apple device, Homebridge is necessary to make it compatible.
Can you run Homebridge and home assistant?
Yes, you can run Homebridge and home assistant, but with one controller or line. Running Homebridge to a regular HomeKit home and to a home assistant is impossible.
Is HOOBS a HomeKit hub?
You can connect HOOBS with a HomeKit hub when it is not connected to the only type of brand.
Who owns HOOBS?
Ovidiu Mija is the primary owner of HOOBS.
Final Thoughts
Wondering which one to choose between HOOBS and Home Assistant? Both options are good from their perspectives. They have some unique features to stand out from competitors.
But HOOBS appears to be a decent choice if you want to connect a limited number of devices. In contrast, Home Assistant is the best choice when connecting many devices.