Eufy and SimpliSafe are both great brands offering customized security solutions for homes, offices, and other places. However, deciding which brand is worth considering while buying security cameras for your home might be difficult.
Eufy brings cheaper security cameras than SimpliSafe and doesn't charge for a monthly subscription, while SimpliSafe does. But SimpliSafe security solutions offer more features and vital protection than Eufy with fire alarm detection, motion or activity detection, and more.
Usually, people recommend Eufy over SimpliSafe because of their cheaper products. But SimpliSafe offers you more days to use a camera if you want to return it due to any issue.
A Brief Comparison Table
| | | |
| --- | --- | --- |
| Factors Stating Differences Between Both Brands | EUFY | SimpliSafe |
| Products Categories | Pet, HomeVac, Smart Box, Alarm System, WetVac. Scale, Security Accessory, Clean Accessory, RoboVac, Battery Cam, Video Doorbell, Floodlight Cam, Wired Cam, Smart Loc, Baby | Security Systems, Build Your System, Outdoor Camera, Video Doorbell, Indoor Camera, Smart Lock |
| Pricing Comparisons | Cheaper Security Solutions | Bit Expensive Security Solution |
| Customers Recommendations | People recommend Eufy more because of its vast range of products and cheaper prices | Standard recommendations |
| Monthly Subscription Charges | Not included but as low as $5 with some devices | They offer an expensive monthly subscription |
| Money Back Guarantee | 30 Days | 60 Days |
| Alerts in case of break-ins or fires | The company does not offer these features | Included |
| Alexa Compatibility with Security Devices | Yes Offered | Yes Offered |
| Camera Functioning in low light | It works pretty fine | People find it a little problematic with the SimpliSafe camera |
| Products Configuration | Owned and manufactured by a Chinese Company | Made in USA |
Key Differences Between Eufy And SimpliSafe Security Cameras
SimpliSafe offers more vibes of a highly customized brand than Eufy. Because Eufy does offer products for pets and dogs. Therefore, their variances should be known to everyone.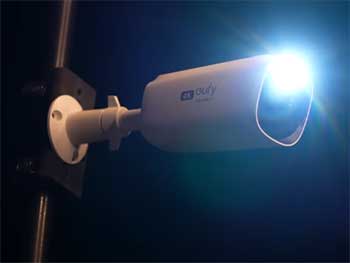 Spare some time and look at these two brands' products. You will find the first difference there.
SimpliSafe offers more customized and only security-related solutions to most buyers.
They come with Security Systems, Cameras, Video Doorbells, and other products related to your home or office security.
On the other hand, Eufy brings more product categories for many customers. You can buy Alarm systems, products for pets, Wired and Wireless Cams, Baby Accessories, and more from this brand. Conversely, they offer more products than SimpliSafe.
Alerts In Case Of Break-Ins Or Fires
When you compare a specific pack of Security Cameras from Eufy with SimpliSafe, you will find that Eufy lacks multiple features that can be found in alternative brand products. For instance, see for certain break-ins in your home or office or fire detection.
If a door device is placed at your doorstep, it won't alert you because the company doesn't include these features. You might have to buy a separate alarm detection from the brand.
At the same time, the 9-pack or 14-pack security system from SimpliSafe provides you with these sensors in their devices.
Four entry sensors in a 9 pieces kit from SimpliSafe guards your windows and doors. This way, SimpliSafe offers a more secure living environment than Eufy.
Alexa Compatibility with Security Devices
One of the good perks you can enjoy with these products is that they are Alexa Enabled. It means you can turn off and on your security cameras with your voice.
Besides, both companies offer mobile apps for the easy operation of their devices. You can install that app on your Android or iOS device to operate all the security-enabling products with the help of your fingers only.
Camera Functioning in low light
From the 9 pieces kit from SimpliSafe, people have complained that the SimpliSafe camera doesn't work in low light. It's an alarming situation, and I hope the company will fix it in its following product launch.
At the same time, you won't find such a complaint with the Eufy Cameras.
The last difference between these two brands' products is that a Chinese company owns Eufy.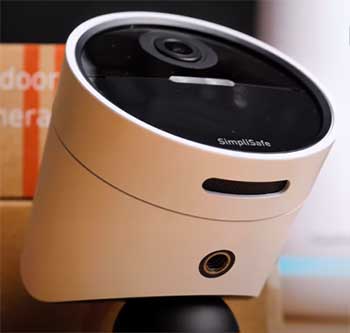 However, SimpliSafe is a USA brand, and its products are manufactured in the United States.
Sometimes, US people prefer their home country's products rather than preferring the China Made products.
So, Eufy or SimpliSafe, Which One Should I Choose For My Home Security?
I'd say both are good brands. But it could be your budget that would help you make your decision.
In case you don't want to spend vast amounts of money and still want to get some good security products like cameras or other devices, Eufy is a better option.
But if the budget is not a problem, then I guess you should go for the lifetime solution with SimpliSafe. They might charge you more, but you will buy quality. The rest is up to you!
Eufy gives security solutions with the most budgeted products. Their products are cheaper than SimpliSafe. But SimpliSafe remains costly even after you've applied a discount.
These prices make a lot of customers alter their selection and move to Eufy even if they have considered SimpliSafe at first.
Customers Recommendations
Regarding identifying which company or brand is more reputable in the market, Eufy has a higher rating than SimpliSafe. But this rating is only because the brand offers cheaper products.
Otherwise, people love SimpliSafe because their products are well-made, durable, and long-lasting.
We can say that if SimpliSafe reduces its prices a little bit, there might be a chance for Eufy customers to convert to SimpliSafe.
Monthly Subscription Charges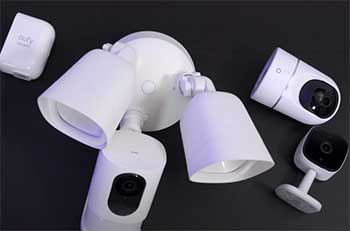 Often, SimpliSafe Security solutions come with a monthly subscription.
The company charges you some price to let you enjoy all of the premium features of their devices.
It is another reason people find SimpliSafe an expensive brand over Eufy.
Because even if Eufy offers a premium subscription, it won't go more than $5 to $10.
That's the reason people are more converted toward Eufy than SimpliSafe.
What will you do if your newly purchased device becomes defective even within the first month from either brand? Of course, it is no point in keeping it but returning to the company.
Eufy gives you a 30-day money-back guarantee for that facility, and if you face a particular issue with your device, you can give it back to the company.
In Contrast, SimpliSafe gives you more days with a 60-day money-back guarantee.
It means the brand trusts its product's quality and wants the customers to be stress-free while using SimpliSafe Security cameras or alarm systems.
Frequently Asked Questions (FAQ)
Is There A Better System Than SimpliSafe?
Where SimpliSafe doesn't stand stronger, Brands like Vivint, Ring, and Abode can be considered solid alternatives.
Is SimpliSafe Compatible With EUFY?
No, both brands make their specific products. So none is compatible with the other.
Is EUFY A Good System?
It's a sound system compared to the competitors because of offering handy products at a lower price.
Is EUFY A Chinese Company?
Eufy is owned by a Chinese Company named Anker Innovations. They provide solutions to keep video-captured data in the home base and other security solutions.
Final Thoughts
You can't go wrong with either brand when you compare EUFY and SimpliSafe security cameras because both offer suitable products for price comparison.
However, SimpliSafe may win the competition if you prefer products made in your home country to imported ones.
But if you go with your budget, Eufy brings cheaper and more reasonable alternatives. So, it's on whether you'd go with the Eufy or SimpliSafe after realizing all the differences I've explained here.