Just like a human being needs treatment the same way our houses, walls, boards, and others need it too. To fix that crack, there are some products available in the market.
We have created a detailed difference section for them to help you choose the better one. ElastoPatch cracks is not a sandable one, but Alex Flex is.
Moreover, the price of ElastoPatch is comparatively lower than Alex flex. Other than these two, there are many other differences which you can check down below-
A Brief Comparison Table
| | | |
| --- | --- | --- |
| Specification | ElastoPatch | Alex Flex |
| Sand-able | Not sand-able | Sand-able |
| Easy water clean up | Not available | Available |
| Odor | Not so less | Low |
| Won't shrink | Yes | Yes |
| Price | Affordable | Expensive |
Key Differences Between ElastoPatch And Alex Flex To Fix Cracks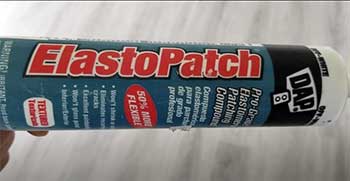 While painting, we all want a smooth finish, don't we?
That comes if the spackling compound has sand-ability, which we will look for our today's discussed product too.
The first difference we can notice is that one is sand-able paint, and another is not when the paint is flat or oil-based, which tends to be sand-able. Others are not.
This sanding is done for a smooth, professional finishing, which is available in most paints. However, our Elastopatch cracks are not sand-able, but our Alex flex to fix the crack is a sand-able one.
After a good cleaning of the home, a fixer is required if you notice small cracks and nail holes in the walls. Right? That's when these two products come in.
This crack shaper acts as a solution to eliminating reoccurring cracks in drywall, which tend to be fast and flexible in repair. And both of the product's formula is ready to use and spreads quickly too.
The most convincing feature of Alex Flex to fix the crack is it's even able to clean up by simply using water. No other additives or chemicals are required. So, if you want to clear the layer of the coating, simply use water, and you're done.
But no such option is available for ElastoPatch, which is quite disheartening at the same time. If you're unsatisfied, there is no chance of redoing it. That's where it creates trouble for the user.
ElastoPatch is known for its superior paintability and use for both houses inside and outside. But lacking a few features makes it less competitive than others in the market. Let's check the next one.
Our walls or boards lose their beauty over time because rain splashes off the roof and wets them. That leads towards damping and damage to wall color and everything.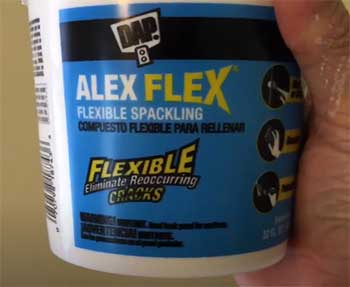 However, the two brands we have introduced are top-notch in assuring their services, but one reviewer has added that ElastoPatch claims to have less odor.
Still, he/she had minor headaches, which is quite a matter of thought.
But if you keep your windows and door open, then the smell will not bother you due to the fresh air incoming.
That's what you need to be a bit careful about.
However, to fix cracks, Alex flex is very careful about their product, which is why they mentioned that you would face significantly less odor. That's so thoughtful of them, right?
Also, customers are satisfied that what the brand has claimed is identical and can casually roam around without bearing the fear of headaches.
These two spackle compounds are used in the drywall before painting. And what makes a spackle compound different from a joint compound is its property to not shrink or sink after drying.
ElastoPach and Alex Flex are spackle compounds, so they do not shrink. And the thicker consistency makes it easy to use. Otherwise, you would have to use numerous layers of coating, which is a hassle, right?
However, today's two products are far from the hassle and time-consuming as they are easier to use and do not shrink too, which is perfect for small repair jobs.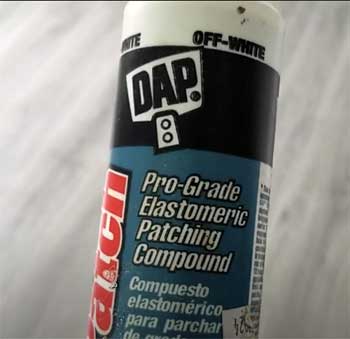 Most of the time, we look for the pricing section as it makes the entire game easier.
We have also tried to be honest and straightforward with what we represent.
ElastoPatch spackle compound has fewer features than the Alex flex spackle compound.
That's what makes the price of Alex flex more than ElastoPatch.
If you are looking for a spackle compound but within budget, then ElastoPatch is the one for you.
However, for small repair jobs, if you want to remain stress-free for extended periods, surely go for Alex flex to fix cracks.
We have highlighted the differences along with the prices. If you still have confusion, check out the "which one to choose" section for better understanding.
Which One To Choose To Fix Cracks?
We are not making the decision for you; instead helping you out, so your time gets saved. There are two types of audiences: one wants the product to be affordable, and another wants it to have multiple features.
Both products satisfy each category. ElastoPatch is not sandable, and it's not easy to clean up. Moreover, the odor is not so less, but the ability to not shrink makes a product worthy.
The most crucial part of ElastoPatch is that it will do your job without cutting your pocket. That's what makes it more debatable than others.
But in contrast, Alex Flex, which is also ready to fix cracks, has better specifications than ElastoPatch. If you are looking for such specifications in your spackle compound, pay the extra it deserves.
Conclusion
Often walls need an extra layer of protection to overcome the damage of years. This spackle compound protection before applying paint is a must to help it to survive for years.
That's why today we've discussed a thorough discussion between ElastoPatch and Alex Flex to help you out.
I hope the differences and the section which one to choose will help you more. Because we understand amid of so many products selecting a particular one is quite a hassle.