Among several house builders in the United States of America, Centex and Pulte were considered the day and night for customers. These brands are committed to providing the highest quality house to all Americans.
However, Pulte has always been better at providing a higher quality house than Centex. Where Centex is medium, Pulte is upper bracket houses. But these companies emerged to become the same company couple of years ago.
A Concise Comparison Table
| | | |
| --- | --- | --- |
| Credentials | Centex Houses | Pulte Houses |
| Defining each company on its terms | Working on extreme house-building projects for the past 70 years | Providing excellent house building in the US meeting consumer needs to make their lives better |
| Level of house building | Medium Level | Upper Level |
| Quality Of Houses | Lower | Extreme |
| Products Range | Lesser products | More products |
| Features | Embedded with fewer features | Embedded with more features |
| Home Building Personalization | Less personalization utility | Higher personalization utility |
| Embedded Innovation | Less ensured | Highly ensured |
Essential Differences Between Contex And Pulte House Building Companies
Defining Each Company In Its Terms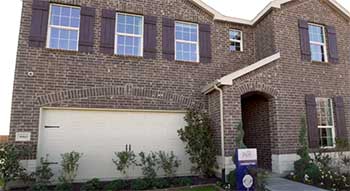 Users may like to consider Centex and Pulte as different companies or service providers.
However, that's true that these brands have their significance.
But both emerged a while ago and worked as a part of PulteGroup companies to be recognized as one of the highly apricated housebuilders in the United States of America.
When it comes to Centex, the company has been working for the past 70 years. It aims to turn your dreams into a living reality.
On the other hand, Pulte is committed to providing excellence in every house they build for its customer.
Whatever desires you have, come to the Pulte, and you will get served with perfection
Although both brands belong to the same Group of companies, Pulte is considered a high-end brand and provides upper-level housing with more details.
But you may not get this with the Centex house builders. They make some medium-level houses for all people who ask for a service.
That's not the only fact, but most buyers or service seekers from both brands have committed to this saying.
A Medium-Level house means you may not get the facilities of the latest innovation. The price would be low, and it will not come with some advanced necessities of life that modern houses equip.
Most consumers from Pulte have committed that the brand provides high-quality house building.
With supreme build quality experience, they have a hard-to-compete marketing standard.
Using some premium building materials, they build houses that last longer than usual.
Compared to that, Centex is not that higher in quality. Because even if they are using some top quality materials from the most trusted national brands, they still cannot compete with Pulte in quality.
In that case, Pulte is always better in quality than Centex.
You'll be offered many products whenever you choose from Pulte.
However, Centex may not offer you that great line of house-building variation. It's the case of one brand being superior to another.
Besides, the product range in Pulte comes with more colors, unique form factors, and more.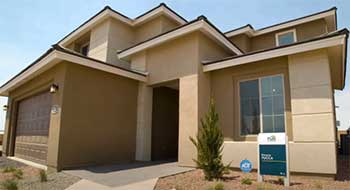 Pulte always offers more features to its customers in their house-building needs.
They have some significant values, including Flexible Floor plans, Versatile Living Spaces, Consumer-First design, and other insightfully designed features.
These factors give a true meaning to your dream and turn it into a seen reality.
On the other hand, when you go for the Centex house building, they will offer you Ease & Comfort with great value. Both are good in that sense, but Pulte is way more than Centex.
Home Building Personalization
At Pulte, you get more personalized homes that meet your specific needs and demands. They conduct with you and list all the features you need in your new house.
This decision includes interactive design tools, an intelligent home, added technology features, and options for every more spartan budget.
However, you may not enjoy this level of personalization with the Centex house-building company.
Go confidently assign your house-building project to Pulte if you expect more innovation.
However, things would be more classical when Centex does such a project.
The reason is that you may not find the needed innovation level in a house built by Centex house building corporation.
Which House Building Brand Is Better?
One of the most prominent things about these two brands is they belong to the same Group of companies, PulteGroup.
Therefore, you will get a house building service from the same company. However, your experience will be better with Pulte than Centex because of the quality they provide in their projects.
With Pulte, consumers come for upper-level houses. At the same time, Centex is ready for some medium-level houses.
Frequently Asked Questions (FAQ)
Is Centex The Same As Pulte?
Pulte is way better in quality than Centex, but both brands belong to the same company. So, to some extent, they are identical.
Did Centex Buy Pulte?
Both companies emerged and created a new group of companies called, PulteGroup.
What Are Standard Features In A Pulte Home?
The standard features in a Pulte home include high-quality house building, more innovation, asked personalization, and high durability in whatever they build.
Who Owns Pulte Group?
Rayan Marshall has been the sole president and CEO of the company. Since 2016, the company has been working under his guidance.
Final Thoughts
Simply stating, there will not be hard feelings whether you choose Pulte or Centex to build your next house. The only comparison between the two is that the former one might not provide the highest expected standards.
But with Pulte, you can expect more, and they will build accordingly. In this case, it would always be better to go for Pulte while building a house.
Because, after all, that's the place where you and your family will be living.