A high-quality desk is essential for freelancers, students, readers, and people working from home. It must come with all the dedication to keep laptops, mobile, books, headphones, and other things organized.
Artifox is a highly considered option for a desk for your study or workroom. But are there any substitutes for this masterpiece providing the same features and quality? Let's dig and find some worthy alternatives for the Artifox brand!
Alternatives To ARTIFOX Desk
Here is a list of those substitutes I am about to talk about: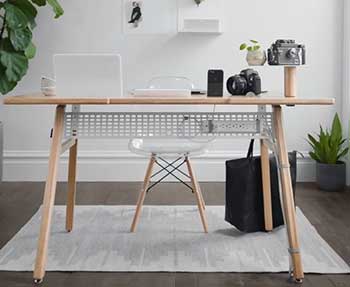 Case Celine Desk
Nils Holger Moorman Kant Desk
IKEA Desk Solution
Akron St. Reader Desk
Blue Lounge StudioDesk
Herman Miller Airia Desk
Housefish Pocket Desk
Covet Desk
If you have been opting to look for some alternatives to this one-of-a-kind Artifox desk, you probably have used it already.
But even for those who didn't, the modern desk is worth the price. It happily adapts to your specific needs to create an admired workspace for you.
The heavy-duty walnut hardwood construction makes it stand for an extended period. However, some may have a different budget than $1500 when their option is Artifox.
That's why looking for some similar alternatives within less price range might be the best deal to consider.
In that case, some of the best alternatives to Artifox Desk are described as follows.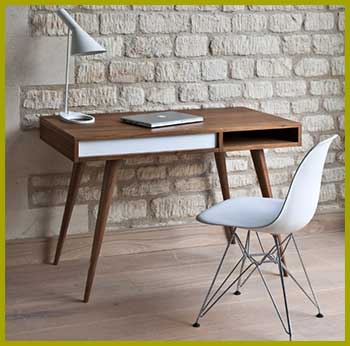 Case Celine desks are professionally designed by one of History's most famous Nazanin Kamali's architecture.
The desk is the best alternative to Artifox when providing features with a lower price tag.
It is made with solid walnuts, like the Artifox, and has oak or black-painted oak legs.
There is a single drawer to keep everything inside and enough space on the desk to place a laptop, a cup of coffee, a lamp, books, and more.
The desk can easily make itself a home in small or large spaces without requiring complicated installation processes.
However, you may need more versatility with this branded desk than Artifox provides.
Nils Holger Moorman Kant Desk
If you are a pro writer who keeps writing about everything, does research work, or does work on a laptop with soft files, then this is the desk you need to keep.
It is not just a desk; it's a bookshelf fully wrapped into a clever and heavy-duty-built package.
You can keep or store books here, documents, and folders without facing any hassles.
Have this second option to Artifox in your house and use it to build a workspace from home.
Currently, IKEA products are standing at a high comparison with Artifox. Where Artifox is famous for its creativity, IKEA comes with unique designs and multiple choices.
You can find desks here offering multiple compartments and dedicated spaces to keep things organized.
Whether you play games, want to study, work, use your laptop or sit on a chair to read a newspaper, they have a desk for you.
The prices of IKEA desks and tables are reasonably reasonable and under budget compared to Artifox.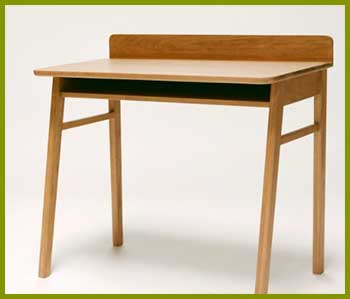 Consider spending below $1000 bucks and get this Akron St. Reader desk.
It is one of those highly affordable units. But still meeting your very needs to put stuff on it and do whatever you want.
The striking classic look makes it a matching addition to your other furniture items.
Besides, their website offers more options when you need to configure something unique.
However, you may find the Reader Desks setting up a bit old version of the Schoolhouse desks.
Still, these desks will be more significant. Get a sturdy, cheap, quality desk to work in your house for years.
One of the cheapest options to consider when looking for a worthy alternative to Artifox is this Blue Lounge Studio desk. Have this splendid product/table/desk in your study room and put whatever you want on it.
When you consider a specific option, you get a top compartment to keep at least four trapdoors where there can be four devices simultaneously.
There is nothing like the messy wires or cords you will see on a specific desk. Besides, the built quality, design, and color customization come in a unique way that you would love.
The best thing I forgot to tell you is these desks from Blue Lounge come at a very reasonable price that anyone can afford.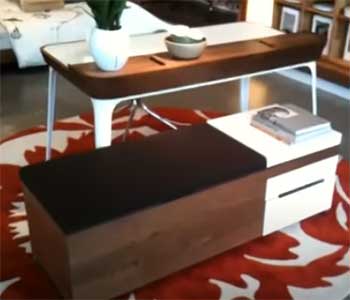 It's sometimes about finding a lower price model than Artifox when looking for an alternative is concerned.
What if you want to spend a little more money and buy something even better than Artifox?
Please come and look at the Herman Miller Airia desk, which is the name of value for money.
A desk from Herman comes with professionally rounded edges, a sturdy desktop frame of walnut, multiple compartments to store items, and more.
Make a desk from this brand an ultimate addition to your home workspace and set everything on it.
Though you might have to pay a certain amount, the product you will be getting is an Award Winner.
Made in the USA, the Housefish Pocket Desk also stands as one of the highly considered desks compared to the Artifox. The desk provides a classical look with four walnut-constructed legs, a dedicated shelf to hold mobiles and tablets, and more.
It has a vast space where you can keep documents, a keyboard, a mouse, etc. Besides, on the Desktop, you can have books, newspapers, or anything you want to read or work on.
The durable construction of walnut material makes it work with you for a reasonable time. All of this is worth the very meager price of almost 800 USD.
Do you want a desk with a glass desktop as an alternative to the Artifox? Be relaxed at spending your money on the Covet Desk, which is exceptionally worth considering.
The table has a unique form factor and is completely designed in Japan.
There comes beautiful and more with capacity the extensive storage racks. It is also durable because it is made with high-quality materials.
However, the price might be surprising to you or might even be out of your budget.
But Is Artifox Desk Still Worth It?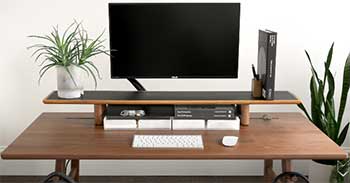 Besides seeing all the comparisons of some reputable alternatives to Artifox, is it still worth it to spend your money on this product?
Yes, if you have that amount of money to spend and get this Artifox Desk, you will get multiple benefits of enjoying a comfortable space and enhanced organization.
The best thing to love about Artifox is it is made in the USA. A cable grip provides an easy way to manage those power cords. Plus, a desk from Artifox also comes with a built-in dock.
All these features and a comprehensive range of accessories at this price are undoubtedly a band of the buck.
Final Thoughts
While selecting any Artifox Desk Alternative, you must ensure you get the most out of your spending on a particular model or brand. Sometimes, the price would be higher, but relatively the features will also go up.
But considering a simplistic desk may give you fewer blessings to enjoy. Hence, consider what suits you best in your workspace, study room, or wherever you want to keep it!