When it comes to window treatments, Hunter Douglas is one of the most well-known and trusted brands on the market. But their products come at a premium price point – so are they really worth the extra investment?
This comprehensive guide will examine the pros, cons, features, and reviews of Hunter Douglas blinds to help you decide if they are the right choice for your home.
Overview of Hunter Douglas
Founded in 1946, Hunter Douglas is an American company that specializes in custom window treatments including blinds, shades, shutters, and drapes. They are headquartered in New Jersey and operate over 100 company-owned fabrication facilities plus thousands of authorized dealers worldwide.
Some key facts about the Hunter Douglas brand: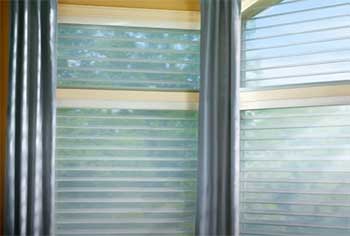 Pioneer of custom window fashions and innovative designs
Market share leader in North America
Known for high-quality materials and hand-crafted production
Focuses on style, function, and ease of use
Products priced at the luxury end of the market
Wide selection of customization options
Industry-leading lifetime guarantees on most products
So in a nutshell, Hunter Douglas offers high-end, customized window treatments with premium materials and lots of style options. But are these features worth the extra cost compared to other more affordable brands? Let's look at the pros and cons in more detail.
Pros of Hunter Douglas Blinds
There are many reasons why Hunter Douglas blinds command a higher price point. Here are some of the key benefits that come with investing in their products:
Quality Materials and Construction
Hunter Douglas uses high-caliber materials like hardwood, aluminum, and premium fabrics in their blinds. They are meticulously crafted by hand in their own manufacturing facilities to ensure quality control. This results in products that feel substantial, operate smoothly, and are built to last.
The combination of robust materials and precision engineering gives their blinds a luxurious look and feel that cheaper brands struggle to replicate. You are paying for a meaningful difference in quality.
Innovative Designs and Styles
Style and design innovation are hallmarks of the Hunter Douglas brand. They hold numerous patents on unique window treatment concepts like honeycomb shades, silent gliss, and duolite.
Their products are on the cutting edge of function, technology, and aesthetics. You'll find styles ranging from traditional to contemporary to match any home decor. Specialty options like arched blinds, remote operation, and integrated lighting push the boundaries even further.
Customization and Specialty Options
Hunter Douglas prides itself on custom-made products rather than one size fits all. Their blinds can be tweaked and tailored to your exact specifications including dimensions, materials, colors, features, and more.
Specialty shapes, motorization, automation, lighting integration, and operating systems allow you to truly customize your blinds. This level of personalization delivers a solution that fits your windows perfectly.
Reputation for Quality and Innovation
With over 75 years in the business, Hunter Douglas has earned a sterling reputation for pushing the envelope. They are recognized experts and hold numerous patents in the window coverings arena.
You can trust their manufacturing standards, materials, and commitment to quality. Their reputation gives confidence that you are purchasing blinds engineered to last and backed by outstanding service.
Most Hunter Douglas blinds feature outstanding lifetime limited warranties. This demonstrates the brand's faith in the superior quality and durability of their products.
The warranties cover defects in materials, workmanship, and mechanisms so you are protected against early failure. It's reassuring peace of mind that your investment is built to perform long-term.
Wide Selection of Products
With Hunter Douglas, you'll find an extensive selection of premium blind products including: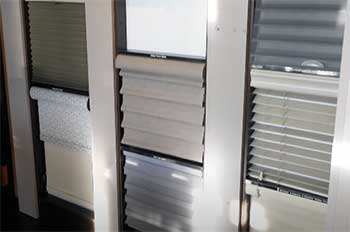 Horizontal blinds
Vertical blinds
Wood blinds
Aluminum blinds
Faux wood blinds
Pleated shades
Cellular shades
Roller shades
Roman shades
Woven wood shades
Silhouette shades
Vignette shades
Honeycomb shades
Layered shades
Designer roller shades
Duolite shades
Luminettes
This range covers all the most popular styles and cutting-edge proprietary designs. You are sure to find options to suit your functional needs and decorative tastes.
Cons of Hunter Douglas Blinds
The downside to Hunter Douglas blinds stems primarily from their luxury price point. Here are the main potential drawbacks:
Expensive Compared to Alternatives
There's no way around it – Hunter Douglas blinds sit at the top end of the pricing spectrum. In some cases, 2-3 times more expensive than comparative products from value brands.
While there are valid reasons for their premium prices, the costs still place them out of reach for many budgets. If affordability is your primary concern, there are cheaper blind options available.
You won't typically find major discounts or sales on Hunter Douglas blinds. As a luxury, premium brand, they have less incentive to offer deals or slash prices. While authorized dealers may occasionally advertise modest savings on select products, overall they hold their value.
If you are looking to save, you may have better luck with promotional sales from more affordable competitors. Hunter Douglas does offer rebates on occasion but they are relatively small dollar amounts.
Limited Budget-Friendly Options
There are not many truly budget-friendly products in the Hunter Douglas line-up. Even their most affordable vinyl blinds still cost more than basic offerings from other brands.
Those with strict budgets or large windows to cover may find the price per blind quickly adds up beyond their means. This can alienate buyers who love the Hunter Douglas styling but can't stomach the higher costs.
Long Lead Times for Custom
Making fully customized Hunter Douglas blinds requires precise measurements and hand-tailored production. As a result, lead times can extend up to 8 weeks for your order depending on your specifications.
For consumers who need new blinds more quickly, this lag may be a drawback. The extended timeline limits their suitability for urgent replacements or short-notice needs.
Not as Many Brick-and-Mortar Retail Locations
Hunter Douglas blinds are primarily available through their network of authorized dealers and tradespeople. They have selectively chosen retail partnerships rather than saturating big box home improvement stores.
This means you may have access to fewer convenient physical locations for browsing products in person. However, you can order samples to view fabric colors and quality at home.
Key Features of Hunter Douglas Blinds
Here is an overview of some of the most popular and practical features offered by Hunter Douglas for their blind products:
Many Hunter Douglas blinds feature cordless lifting and lowering operation for added safety and convenience. This allows you to adjust the blinds smoothly with no dangling cords, eliminating hazards for kids and pets.
Motorization and Automation
For ultimate convenience, Hunter Douglas blinds can be motorized or automated. Their PowerView system allows remote-controlled operation via apps, voice control, and home automation systems.
Features like pre-set or scheduled adjustments are ideal for hard-to-reach windows.
Fabrics like sheer linings and translucent materials filter and soften incoming light beautifully. This creates optimal lighting conditions while preserving outside views and privacy.
Some Hunter Douglas blinds and shades incorporate honeycomb construction, foam backing, fiberfill insulation, and other smart design details for enhanced energy efficiency. This can reduce heat loss in winter and block summer solar heat gain.
Specialty Shapes and Sizes
Hunter Douglas blinds can be customized to fit unusually sized windows. They also manufacture specialty shapes like circles, triangles, hexagons, trapezoids, and more. This allows their blinds to fit any space aesthetically.
Many Hunter Douglas blinds eliminate dangling cords in favor of enclosed lift systems or wand controls to prevent accidents around kids and pets. Cord cleats and tension devices add extra safety measures.
Features like dust shields, wipeable fabrics, and antimicrobial coatings make various Hunter Douglas blinds easy to keep clean and sanitize in high traffic areas. This helps them maintain their good looks.
Innovations like noise-buffering liners make Hunter Douglas blinds extra quiet to operate – ideal for bedrooms or home offices. The improved acoustics add an extra layer of privacy.
Most Hunter Douglas shades and blinds fully block external light when closed. Some offer further flexibility with variable dimming for controlling the exact amount of incoming daylight.
Sheer, translucent, and blackout fabrics cater to all levels of opacity needs. For instance, a sheer lining might match your decor while still optimizing daylight. Or upgrade individual blinds to blackout for the bedroom.
Hunter Douglas Blinds Reviews
The consensus from consumer reviews is that Hunter Douglas blinds are excellent but expensive products. Here are some of the most common positives and complaints based on customer feedback:
Pros Commonly Mentioned in Reviews
High-quality construction and durability
Attractive aesthetics and variety of styles
Excellent light blocking ability
Smooth, quiet operation
Helpful for room darkening and privacy
Easy to raise, lower, and tilt
Keep rooms cooler in summer
Easy to clean and maintain
Cons Commonly Cited in Reviews
Significantly higher cost than competitors
Long lead times for custom orders
Difficult to install yourself
Replacement parts can be expensive
Not budget-friendly
Limited value sale selection
The majority of critical reviews focus on the steep pricing. Most acknowledge the superior quality but lament the impact on affordability. Less frequent complaints cite issues with self-installation or certain product malfunctions.
Overall Hunter Douglas earns strong ratings for performance, appearance, and lasting value. The naysayers mainly take issue with pricing, not the quality of the actual window treatments.
Are Hunter Douglas Blinds Worth the Money?
Whether Hunter Douglas blinds are "worth it" depends greatly on your budget, priorities, and needs. Here are some factors to consider as you weigh your decision:
If you have a flexible budget and want long-lasting quality, the investment pays off.
If affordability is your top concern, cheaper blinds may make more sense for your needs.
If fast shipping or easy self-install are critical, other brands are better suited.
If you want innovative design and customization, Hunter Douglas is ideal.
If you have complex windows or specialty needs, the high-end features justify costs.
If your decor demands impeccable style, the luxury materials are worthwhile.
If you want US-made products backed by outstanding warranties, pay the premium.
There's no definitive yes or no answer – it's about aligning your goals with what Hunter Douglas offers. Their combination of quality, service, innovation, and aesthetics is unmatched. But you have to determine whether those benefits warrant the higher expenditure for your specific situation.
FAQs About Hunter Douglas Blinds
What is the average cost of Hunter Douglas blinds?
The average cost of Hunter Douglas blinds ranges from $100 – $800 per blind, with most costing $200 – $500 each. Exact pricing depends on the type of blind, size, customizations, and materials chosen. More complex motorized and specialty Hunter Douglas blinds can cost $1000+ per blind.
Is Hunter Douglas a good brand for blinds?
Hunter Douglas is widely considered one of the top premium window blind brands. They are recognized industry leaders known for quality, innovation, and style. Their blinds come highly rated and reviewed for performance and aesthetics. The main drawback is the considerably higher cost compared to other brands.
Why is Hunter Douglas so expensive?
Several factors contribute to the high prices of Hunter Douglas blinds:
1. Patented designs and proprietary technology
2. Luxury-grade materials like hardwoods and premium fabrics
3. Custom made-to-measure manufacturing
4. Meticulous hand-assembly and inspection
5. Brand prestige as a market leader
6. Outstanding quality control and warranties
7. High-end style, innovation, and features
8. US-based production costs
How long do Hunter Douglas blinds last?
With proper care and maintenance, Hunter Douglas blinds can last 15-25 years or more. Their warranties of up to lifetime limited on materials and craftsmanship demonstrate the faith in the blinds' longevity. The combination of sturdy hardware, quality fabrication, and durability testing enables a long useful lifespan under normal use conditions. Proper installation and periodic maintenance will help maximize the blinds' longevity.
Final Verdict: Premium Products at Premium Prices
Hunter Douglas has earned their reputation for outstanding window blinds. Their unique designs, custom options, premium materials, and precision craftsmanship justify the higher costs for many consumers.
While cheaper alternatives exist, few match the same combination of quality, performance, and style.
Ultimately Hunter Douglas blinds are investments worth making if you appreciate top-tier quality and want blinds customized to your space. For budget buyers or those with standard needs, more affordable and readily available options likely suffice.
But if luxurious materials, bespoke tailoring, and lasting performance matter to you, Hunter Douglas blinds deliver worthwhile upgrades. Just be prepared to pay the premium prices to access their unmatched selection and quality.