If you're in the market for new windows, chances are you've come across the big three vinyl window manufacturers – Anlin, Milgard, and Simonton. With so many options to choose from, it can be tricky to decide which brand is right for your home and budget.
As a homeowner, you want windows that are high-quality, energy-efficient, durable, and stylish.
In this guide, we'll take an in-depth look at what sets Anlin, Milgard, and Simonton vinyl windows apart. You'll learn about the different lines and features offered by each brand, as well as the pros and cons.
Let's dive in!
A Brief Comparison Table
| | | | |
| --- | --- | --- | --- |
| Feature | Anlin | Milgard | Simonton |
| Frame Material | Vinyl, fiberglass reinforcement on some lines | Vinyl, proprietary composite reinforcements | Vinyl, composite reinforcements on some lines |
| Energy Efficiency | Good, up to R-5 rating on top lines | Excellent, advanced glass coatings and design | Very good, most lines ENERGY STAR certified |
| Glass Options | Double or triple pane, basic Low-E coatings | Triple pane, advanced Low-E, argon fill available | Double pane, basic Low-E, triple pane on some lines |
| Weatherstripping | Multi-layer on top lines | Multi-layer on all lines | Multi-layer on most lines |
| Warranties | 10 years on glass, Some lines have lifetime limited | Industry-leading, multi-year, transferable | 10-20 years on glass, some lines have lifetime limited |
| Price Range | $200 – $1000+ per window | $300 – $1500+ per window | $150 – $1200+ per window |
| Strengths | Very affordable, good performance for the cost | Superior quality, engineering, efficiency | Lots of style and customization options |
| Limitations | Less style options, availability challenges | Expensive, lead times | Not as high efficiency as Milgard |
| Best For | Cost-conscious buyers wanting vinyl efficiency | Maximum quality and performance | Flexible design tastes within budget |
Overview of Anlin, Milgard & Simonton
First, a quick overview of each of these popular vinyl window manufacturers: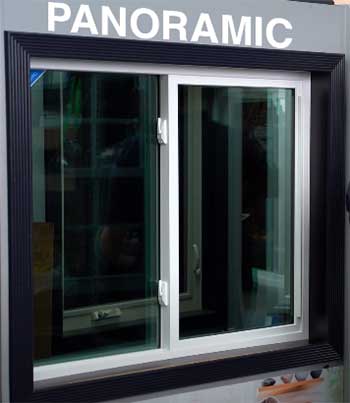 Anlin Windows – Founded in 1990, Anlin is based in California and offers vinyl replacement windows. Their focus is on energy-efficiency and noise reduction. Anlin has three vinyl window collections – Preference, Builders Series, and Ultra Series.
Milgard Windows – Operating since 1962, Milgard is one of the most recognized and largest manufacturers of vinyl windows and patio doors in the U.S. They have several different vinyl window lines including Tuscany, Ultra, Essence, and more. Milgard is based in Washington state.
Simonton Windows – With over 70 years in the industry, Simonton offers vinyl replacement and new construction windows. They manufacture their windows in Pennsylvania and have an extensive product catalog. Lines include ProFinish, AdvantagePlus, and Reflections.
Key Differences Among Anlin, Milgard, And Simonton Windows
Now let's take a more detailed look at how these three brands compare across some key factors:
Window Lines & Features
All three manufacturers offer multiple window collections or "lines" featuring different styles, performance specs, and price points.
Anlin
Preference Line – Anlin's mid-range vinyl window line has dual panes, foam-filled frames, and high energy-efficiency. These windows feature a basic design and are a good value option.
Builders Series – As the name implies, these vinyl windows are designed for contractors and new construction. More basic and affordable than the Preference line but still energy-efficient.
Ultra Series – Top of the line for Anlin, this vinyl window collection has maximum glass area, triple pane options, specialty glass, and the highest efficiency ratings. More contemporary frame styles.
Milgard
Tuscany Series – Milgard's premium vinyl windows featuring a contemporary, slim frame and lots of customization options. Fibrex material reduces outside noise. Triple glazing available.
Ultra Series – A mid-range vinyl window by Milgard with energy-efficient double pane glass, premium exterior vinyl coating, and Quiet Line technology. More classic look.
Essence Series – Introduced in 2021, Essence windows offer narrow frame options, concealed hardware, and smooth operation. Designed with a modern aesthetic.
Trinsic Series – Trinsic vinyl windows have an interior wood veneer option while maintaining durability and energy efficiency. Good for matching existing interiors.
Simonton
ProFinish Line – The top line from Simonton, these vinyl windows feature thicker glass, composite reinforcement, and high energy-efficiency ratings. Lots of custom options.
AdvantagePlus Line – A mid-range vinyl window with double pane glass, foam-filled frames, and a basic window design. Good value for the performance.
Reflections Line – The most affordable vinyl window offered by Simonton. Has standard double pane glass and basic vinyl frames.
As you can see, all three brands offer vinyl windows across a range of quality levels and prices. Consider which features are must-haves for you.
Performance & Efficiency
A driving factor for most homeowners in choosing replacement windows is boosting energy efficiency. Here is how the brands compare: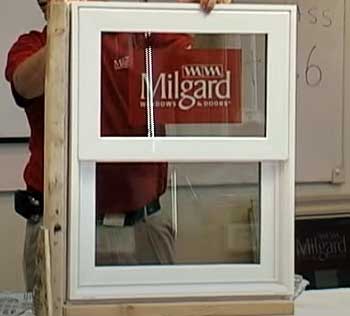 Energy Ratings – All three offer windows earning ENERGY STAR certification. Top tiers from Milgard and Simonton achieve Most Efficient status. Anlin Preference series has ratings up to R-5.
Glass – Triple pane glass is available from Anlin's Ultra series and Milgard's Tuscany for optimal efficiency and noise reduction. Milgard also uses premium Low-E coatings to reduce heat transfer.
Weatherstripping – Multi-layer weatherstripping improves air tightness and insulation. Used on premium lines from each brand. Simonton Reflections series has a single-layer.
Frame Design – Composite and fiberglass frame reinforcements provide thermal insulation. Used by Milgard, Simonton, and Anlin Ultra series.
Warm Edge Spacers – Spacers between glass panes resist heat flow in premium lines. Help prevent fogging.
Overall, each company offers vinyl windows that can provide good energy savings in the right climate. Look for triple glazing, composite/fiberglass reinforcement, multi-layer weatherstripping, and Warm Edge spacers if maximum efficiency is important to you.
Durability & Longevity
You want your new windows to last. Here are some durability factors to consider:
Vinyl Quality – Look for premium, multi-layer vinyl on the exterior. This resists fading and warping from weather. Anlin Ultra series and Milgard Essence lines have durable exteriors.
Hardware – Stainless steel hardware resists corrosion. Used by Simonton ProFinish and most Milgard lines. Basic lines may use less durable plated hardware.
Frame Construction – Fusion welding creates strong, water-tight joints. Used by all three brands for premium windows. Basic lines may use cheaper fasteners.
Glass Thickness – Thicker glass is heavier duty and withstands impact better. Anlin Preference and Simonton ProFinish offer thicker options.
Warranties – Comprehensive warranties on parts like the frame, glass, and hardware show the manufacturer's confidence. Milgard has a strong comprehensive warranty.
Properly maintained, all three brands offer vinyl windows that should provide decades of service. Prioritize multi-layer vinyl, stainless steel hardware, fusion welded corners, thicker glass, and long warranties for optimal durability.
Styles & Customization
Want a modern look or are matching existing windows? Design flexibility varies:
Style Options – Brands offer different lines tailored towards certain looks – contemporary, classic, traditional. Review all the aesthetics available.
Frame Choices – Basic vinyl windows have limited color options. Premium lines from Milgard and Simonton have 10+ exterior color choices.
Grids – Interior and exterior grids add style. Several patterns and grid thicknesses are available, most customizable.
Shape – Basic rectangles are always available, but specialty shapes differ. Milgard likely has the most shape options – rounds, triangles, arches, and more.
Accessories – Add-ons like mulling strips, frame extensions, and hardware finishes allow further customization. Especially with premium lines.
Specialty Glass – Options like tinted, textured, or decorative glass allow for unique looks. Milgard has the most specialty glass options.
Milgard and Simonton likely offer the most stylistic flexibility overall. If you want a specific look or color, dig into the product catalog first before deciding on a brand.
Cost & Affordability
vinyl windows offer an affordable alternative to wood or other materials, but prices still range considerably: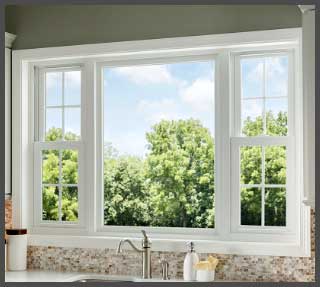 Basic Lines – Anlin Builders Series, Milgard Del Mar, and Simonton Reflections start under $300 per window. Are budget-friendly options.
Mid-Range Lines – Better performance from Anlin Preference, Milgard Ultra, and Simonton AdvantagePlus for $300 – $700 per window. Good balance of quality and cost.
Premium Lines – Top products like Anlin Ultra, Milgard Tuscany, and Simonton ProFinish range from $700 – $1,200+ per window. Excellent quality with maximum customization.
Professional Installation – This will add $150 – $250 per window to the total project cost. Impacts budget.
Get contractor quotes before deciding. Quality of windows, materials, and installation matter more than the per window price. Consider lifetime costs versus just the upfront cost. Investing a bit more upfront in better efficiency often pays off long-term.
Availability & Warranties
A few other selection factors:
Where They Sell – All three brands sell through home improvement stores, window dealers, and contractors nationwide. Good availability.
Lead Times – Supply chain issues have impacted windows industry-wide. Expect lead times of 2-4 months currently. Factor this in for your project timeline.
Warranties – Milgard tends to have the strongest warranties on vinyl, glass, hardware, etc. But check warranty terms for each line you're considering.
Certified Installers – Brands promote certified installers who are trained and authorized to install their windows. Ensures proper installation and warranty coverage.
Do some research to find reputable local window dealers that carry the brand you want. This ensures professional installation and service if warranty issues arise.
Frequently Asked Questions (FAQ)
What's the difference between Simonton and Milgard windows?
The main differences are:
1. Simonton offers more style and customization options, while Milgard is focused on performance and durability.
2. Milgard vinyl and glass is higher quality overall, with more sophisticated engineering.
3. Milgard has stronger warranties on most components.
4. Simonton tends to be a bit more affordable than Milgard's comparable lines.
5. Milgard has wider availability through dealers nationally.
Are Simonton windows good quality?
Simonton makes very good quality vinyl windows, especially in their ProFinish premium line. Their windows feature multi-layer vinyl, composite reinforcement, high-efficiency glass, and stainless steel hardware. While not considered as high-end as Milgard, Simonton windows will provide energy savings, durability, and style for your home. Their mid-range and budget lines offer decent quality at lower prices.
What is an alternative to Milgard?
For a comparable quality vinyl window alternative to Milgard, consider Okna Windows. Okna is known for superior engineering, energy efficiency, noise reduction, and lifetime warranties. Their composite-reinforced windows test extremely well and are backed by great customer service. Okna prices are similar to Milgard's premium lines. Another option is Soft-Lite windows – also very efficient and made from top-grade vinyl.
Who manufactures Simonton windows?
Simonton windows are manufactured by Simonton Building Products, Inc. They have production facilities in Pennsylvania, West Virginia, and Minnesota. Simonton has been making windows since 1946 and is now part of the Fortune Brands Home & Security company. They engineer their own window designs in the United States.
Final Thoughts
With their range of vinyl window options, all three brands are great choices under the right circumstances. But a few factors may help you decide:
Milgard edges out the others when it comes to overall quality, performance, and warranties. Their vinyl and engineering is top-notch. A good option if you want very efficient, durable windows.
Simonton offers lots of style choices and customization. If aesthetics are your priority, their lines have many design options at reasonable prices.
Anlin provides affordable efficiency. For basic vinyl windows that improve your home's energy performance, Anlin is a solid brand with good ratings and value.
There are plenty of other great vinyl window manufacturers beyond these major brands too. Do your research to make sure you pick the right balance of efficiency, design, durability, and value for your home.